Any vertically challenged person knows how frustrating jean shopping can be. In this post, I'm going to share with you my top 3 favorite jeans that are petite friendly!
3. Levi's 721 High Rise Skinny Jeans
Coming in at number 3 we have the Levi's 721 High Rise Skinny Jeans.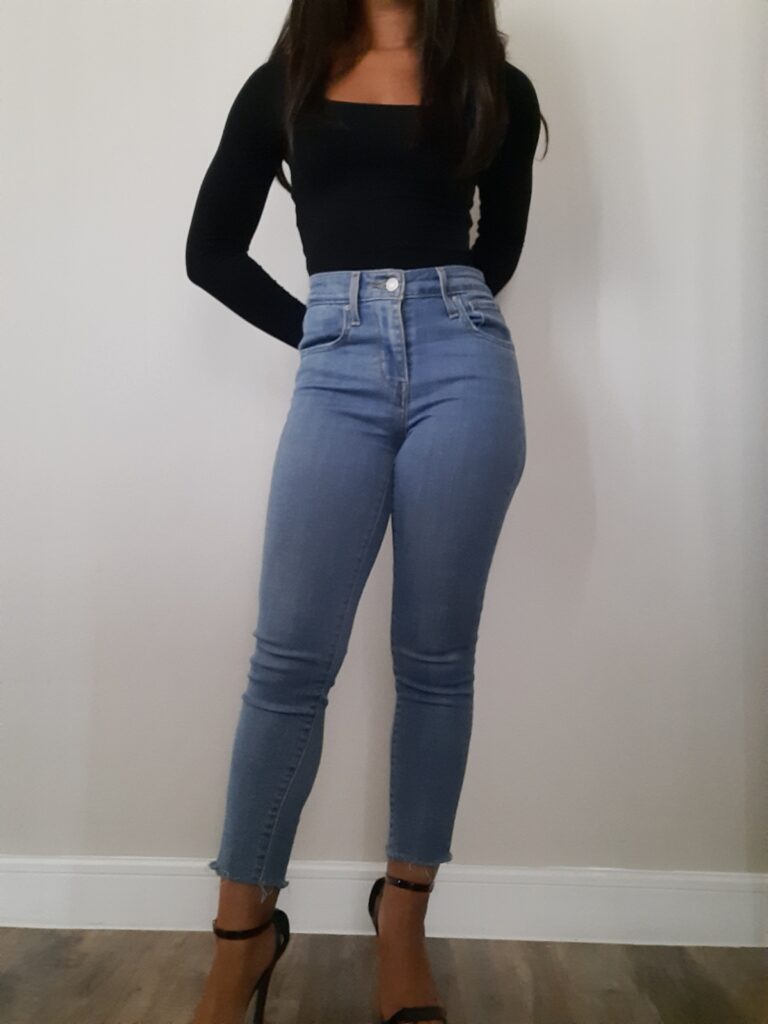 To be honest, these jeans are not the best for short legs, but they are great if you have a 23-24inch waist. I cheated, took some scissors, and cut these jeans to make them ankle length. However, I wanted to add them to this list because they are extremely flattering, and Levi's jeans have that timeless 90's vintage aesthetic we all love.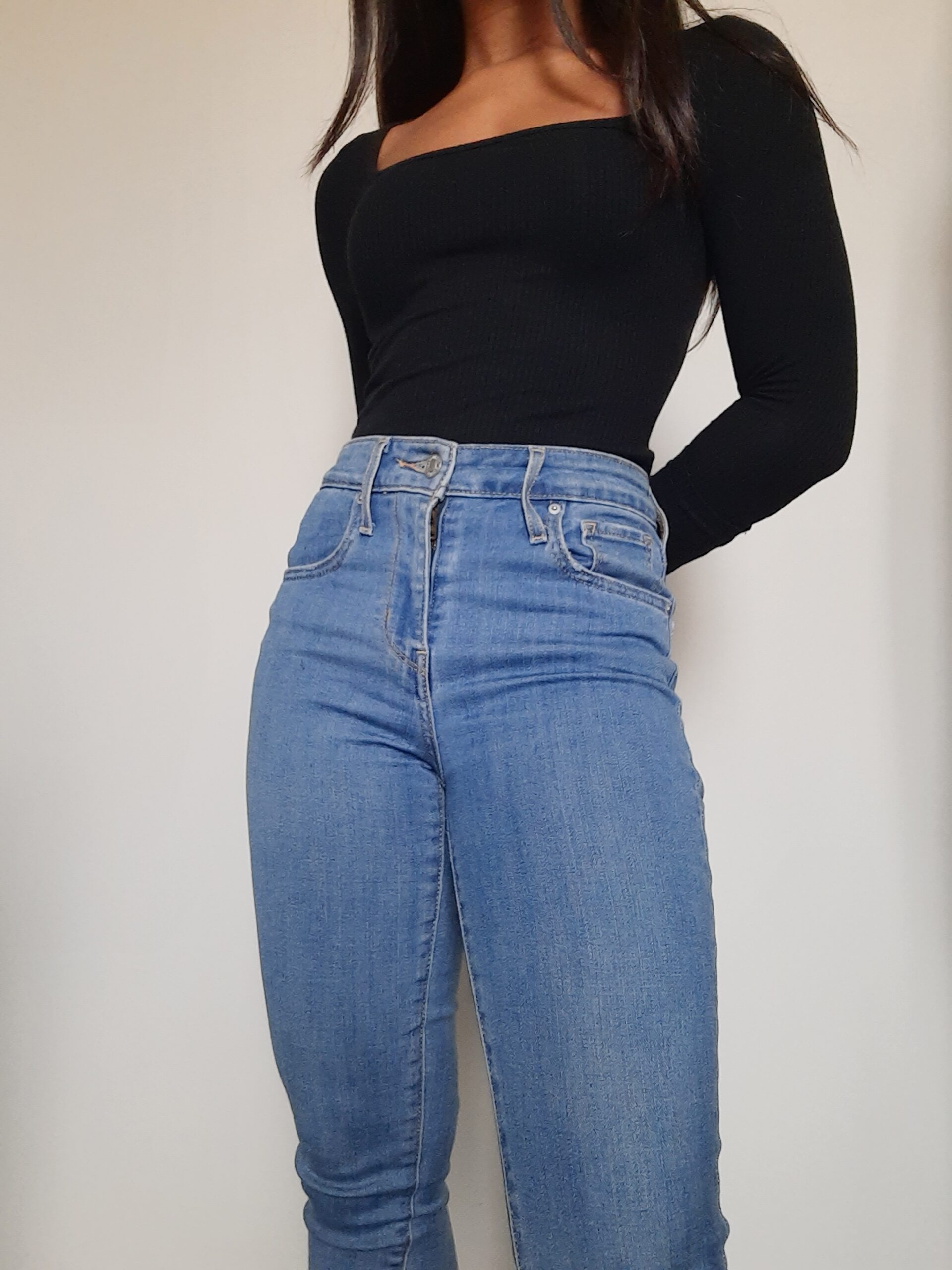 Shop them: Here
Price: $69.50
I want to try out some more Levi's jeans, so I'll keep up all posted!
2. American Eagle AE Ne(x)t Level Super High-Waisted Jegging
At number 2 we have the Next Level Super High-Waisted Jeggings from American Eagle.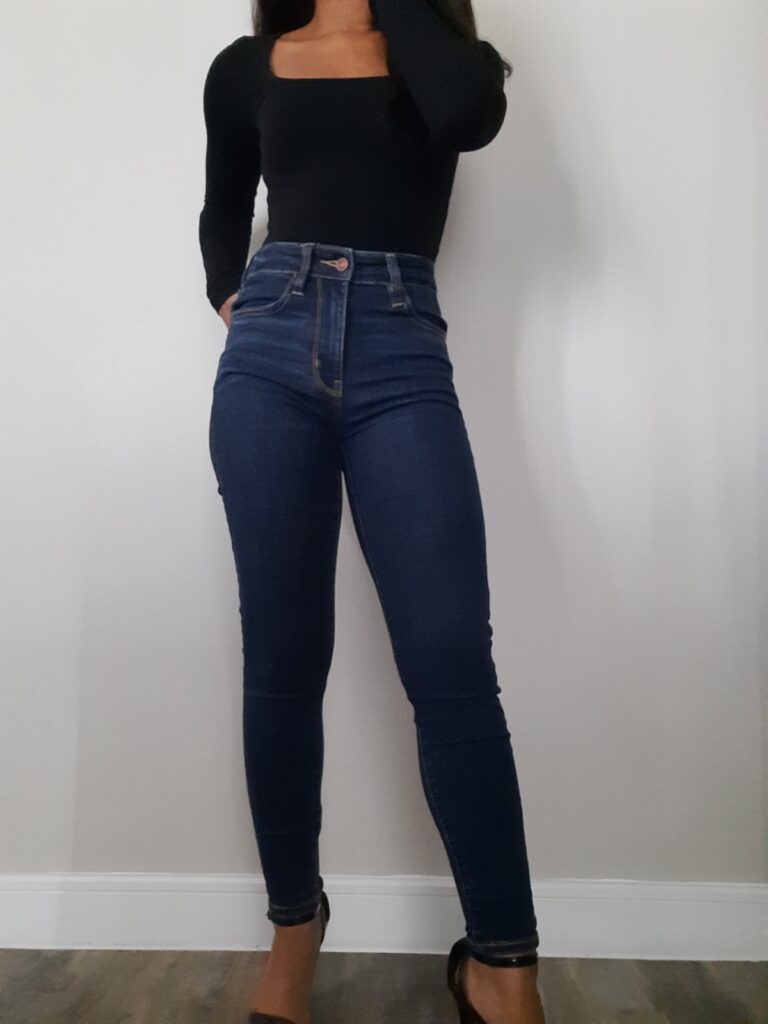 I have mine in the "Darkness Falls" color, a dark wash that's perfect for this upcoming fall season.
I'm wearing a size 00 X-Short. Yes, you read that right! American Eagle carries X-Short online. I had no idea until I was in the store and found them. I asked one of the employees, "you guys carry X-Short"?!! She said only online, so the ones I found were most likely an online return. Basically, I got really lucky that day!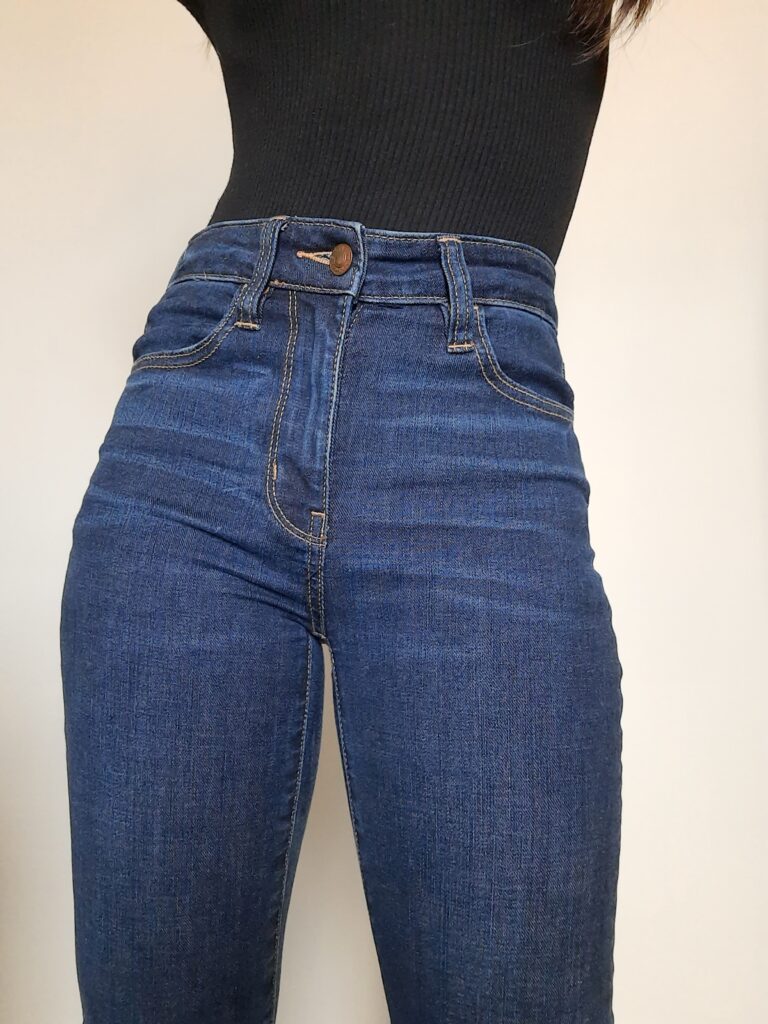 Because these are jeggings, I highly recommend these if you're looking for jeans that are stretchy, comfortable and don't have the rigid stiffness that comes with jeans that are a true denim.
Shop them: Here
Price: $39.95
1. Topshop Jamie Jeans
Now for the best petite friendly skinny jeans of all time!!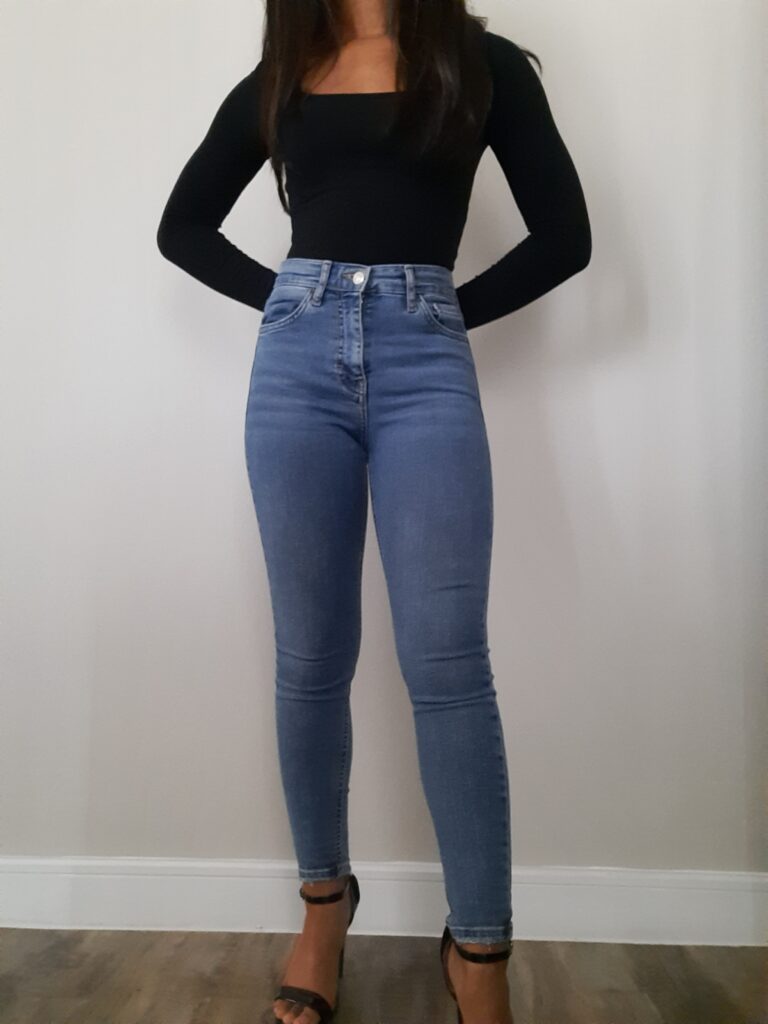 Toping my chart at number 1, we have the Jamie Jeans from Topshop.
Now, there are a few places to purchase these.
You can find these jeans on ASOS or if you would rather try them on before you buy, I would recommend going to Nordstrom.
I love these skinny jeans so much I had to get them in black too!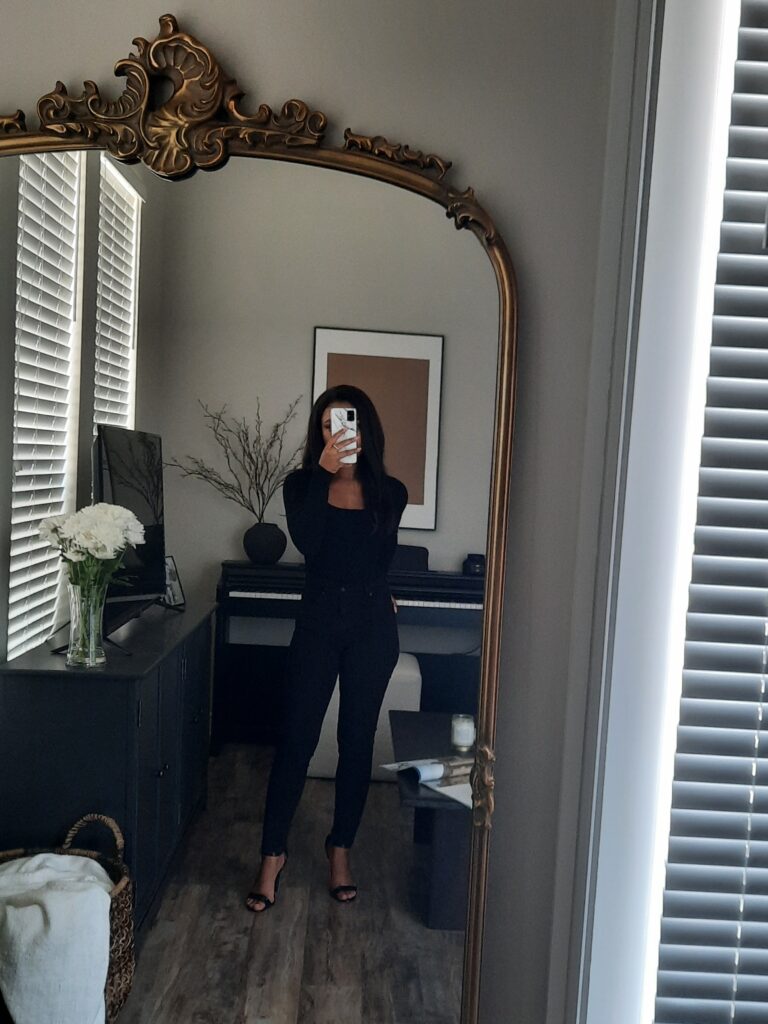 Okay, let's talk size.
I have mine in a size 24 petite. Now, what sets the Topshop Jamie jeans apart from the competition, are the length. I usually don't have too much of an issue ever finding 23-24in waist jeans. However, the problem is the length. If I'm paying for jeans, I want them to fit perfectly without any alterations or having someone in my ear telling me to just "roll them up". The Jamie jeans in petite have a 26in inseam! This is perfect for someone like me who is 4ft 10in tall!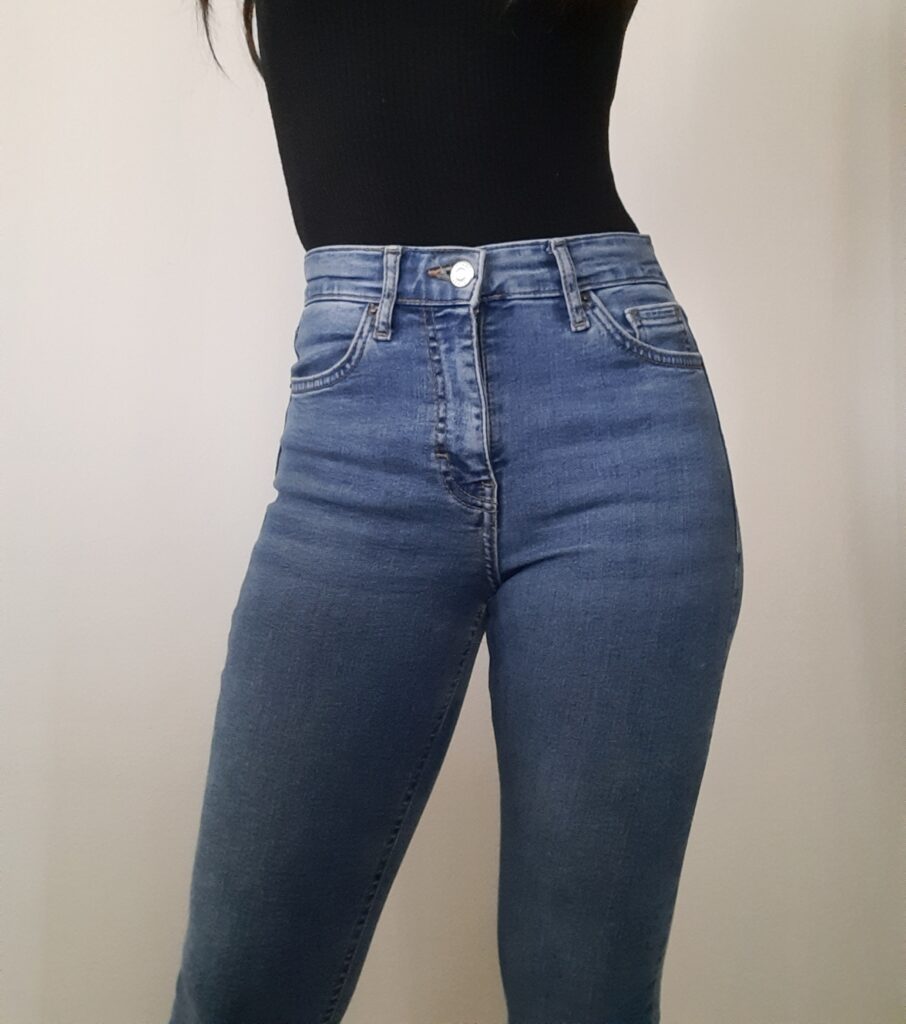 Shop them on ASOS: Here
Shop them on Nordstrom: Here
Price: $74.00
Wrap Up
There you go! Three of the best jeans for petites!
Keep in mind, all the prices listed are what I found online at the time. However, all these jeans go on sale at some point, so you don't have to pay full price.
Let me know what you think! What are your favorite jeans?
Until next time…