Since my hybrid schedule allows me to work from home twice a week, I needed a work desk setup.
Now, I'm limited on space in my apartment, so I needed a slim desk for my bedroom that wouldn't clutter the area. Oh yeah, and affordable!
What Did I Get? Ikea Vittsjo Desk
I decided to go with the Vittsjo desk from Ikea. It's minimal and perfect if you're tight on space. I purchased mine in white, but it comes in a black/brown color too. It was pretty easy to put together, just keep in mine when you get to the shelf installation, you'll need a poker (something sharp) to create holes for the screws (honestly, this part threw me off, I thought the holes would already be there😊).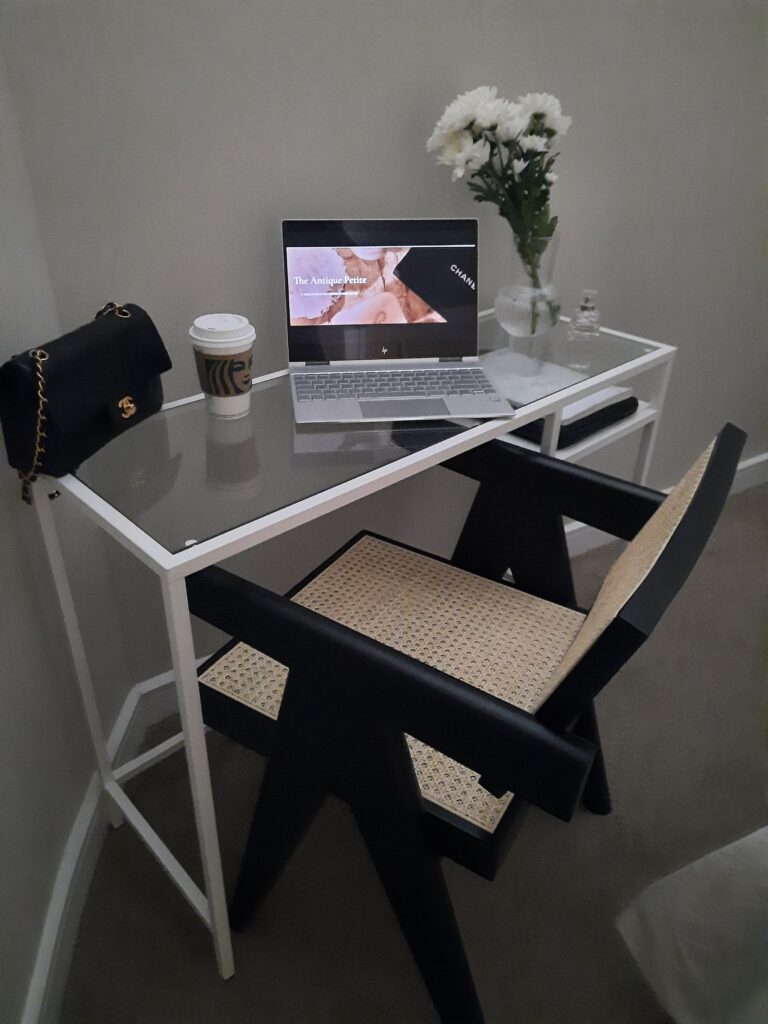 Price, Max Load & Dimensions
Price: $54.99
Max. Load: 55 lb 2 oz
Dimensions:
Width: 39 3/8 "
Depth: 14 1/8 "
Height: 29 1/8 "
This desk is advertised as a laptop desk. However, I've seen some people style this desk with a whole desktop setup including a monitor, keyboard, and mouse. I was surprised the glass didn't break on them! Then I noticed the max load of 55 pounds. This desk is stronger than it looks.
What's On My Desk? Items I Used To Style
HP Spectre x360 Laptop
Ikea PÅDRAG Vase with some fresh white florals I picked up at Target
Wood and Cane Chair (I have a review on this chair in another blog post!)
Saint Laurent Mon Paris Eau De Parfum
Small Vintage Chanel Classic Double Flap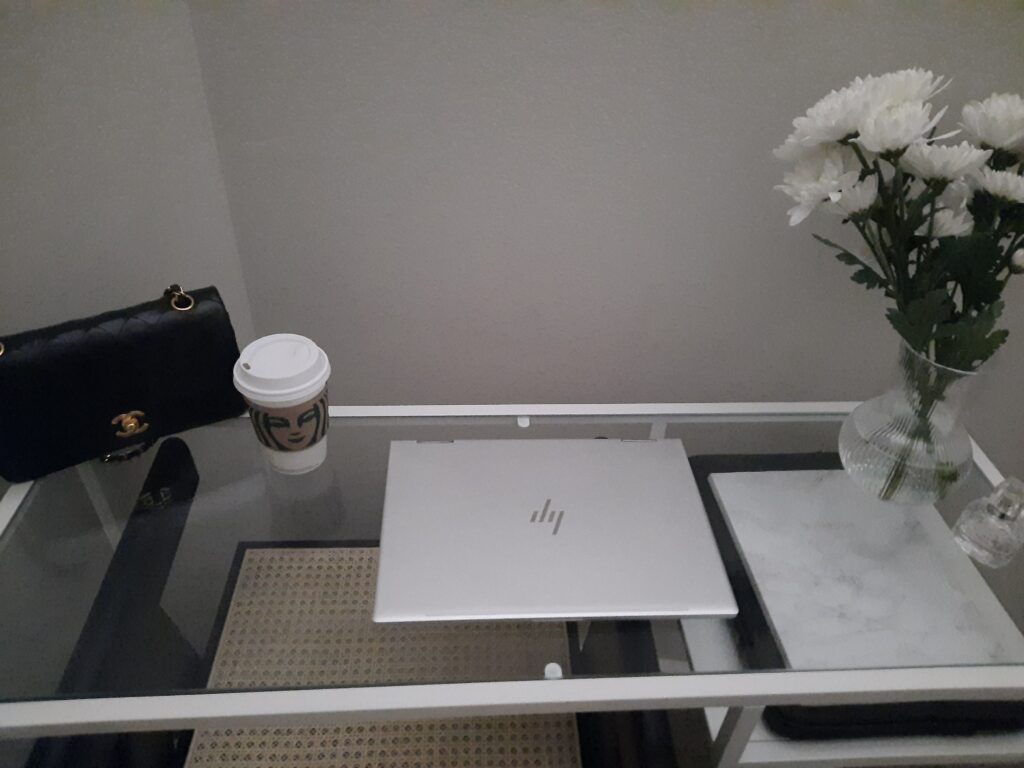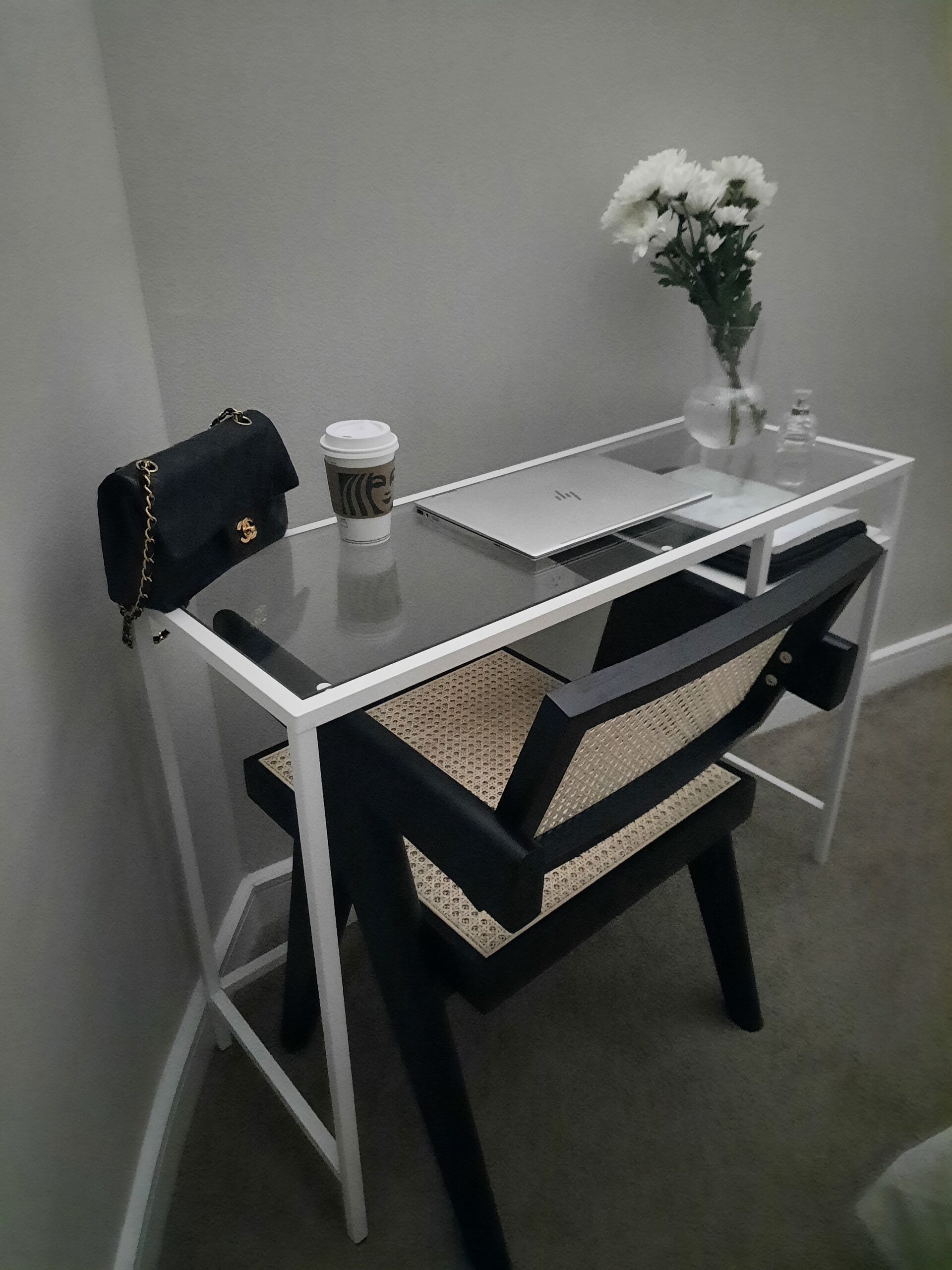 Would I Recommend?
Yes! If you're looking for something sleek, simple and does not take up too much space, I would recommend the Vittsjo desk from Ikea.
Shop Desk: Here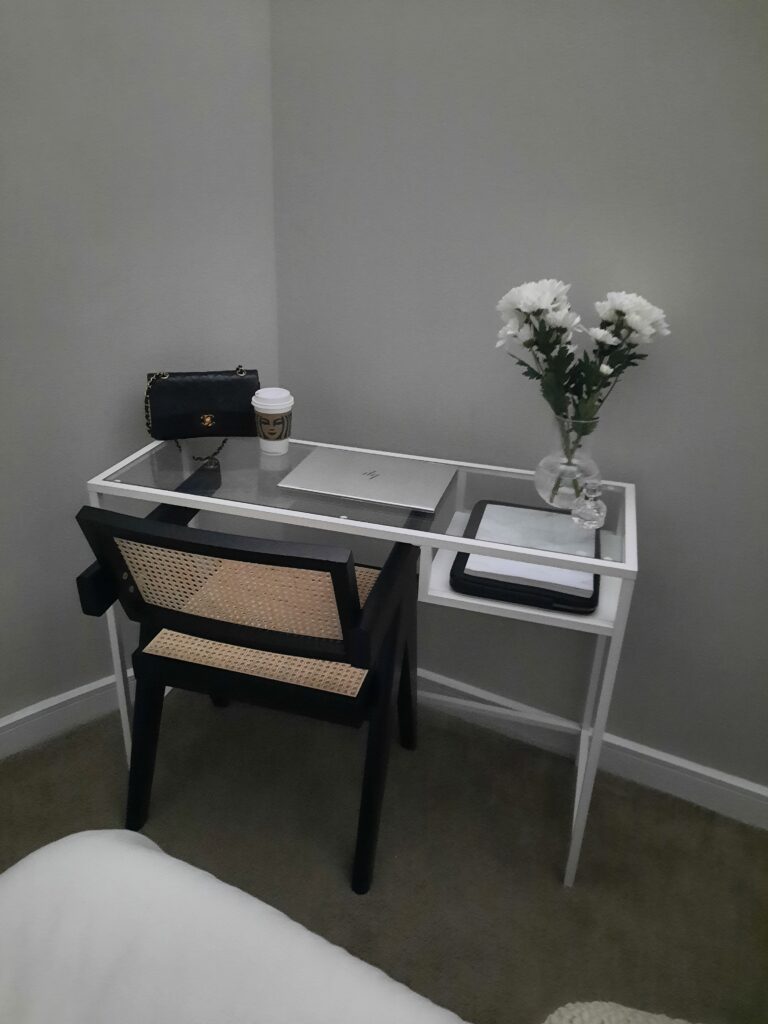 Let me know what you think!
Until next time…