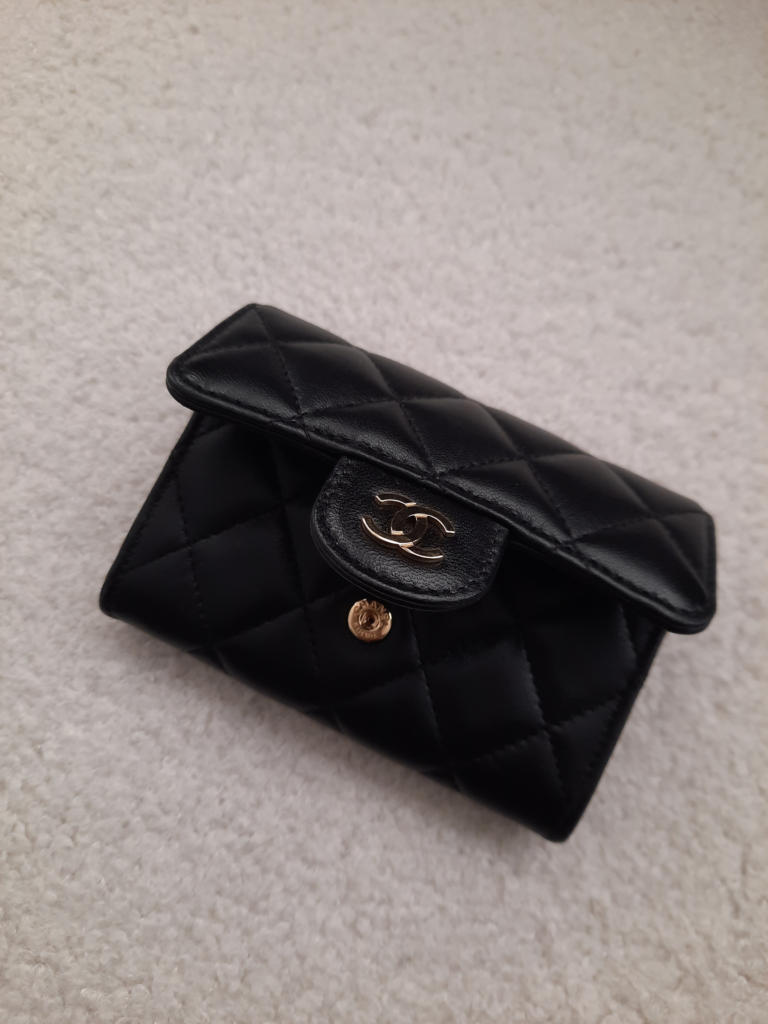 What's Included
The Chanel classic flap wallet is like a cute mini wallet version of the highly coveted classic double flap bag. This wallet comes with a spacious main pocket, a thinner pocket in front of the main pocket (perfect for cash), and the famous Mona Lisa back pocket that's also featured on the handbag too.
Again, similar to the handbag, you'll find a gorgeous burgundy red interior color in the main pocket, along with a button snap closure and the Chanel interlocking CC logo on the front.
Mine is in the classic black color with gold hardware, but this wallet comes in several different leather/hardware color combinations.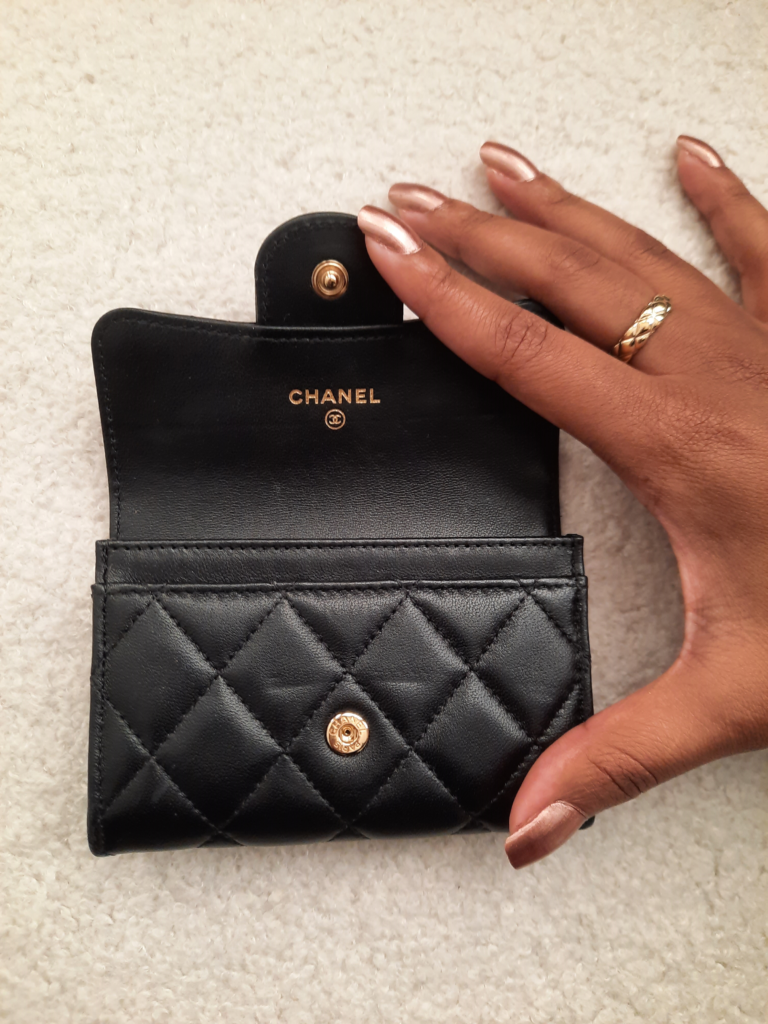 Lambskin vs. Caviar
I definitely considered the caviar leather due to it's durability but I loved the look and the buttery smoothness of lambskin leather. I highly recommend the lambskin leather but since this is a wallet, if you're planning on just throwing it in your bag with your keys and other items that could potentially lead to scratches, then you may want to consider the caviar leather for less wear and tear.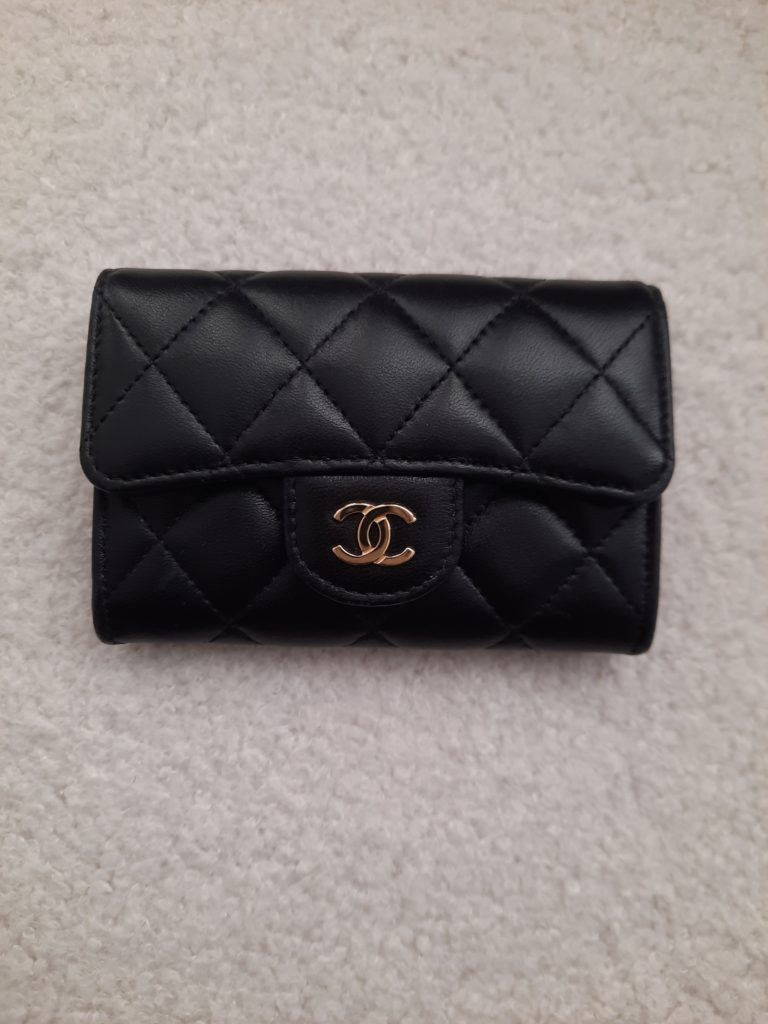 Dimensions
Base length: 4.25 in
Height: 3.00 in
Width: 0.75 in
Shop
This wallet is a little tough to get your hands on. As the time of this post, this style is not currently on Chanel's website, however, it may be stocked at your local Chanel boutique if you're lucky, so be sure to check there first.
You can also purchase second hand. I got mine on Fashionphile since the Chanel boutique near me only had caviar leather and silver hardware in stock when I was in the market for this wallet.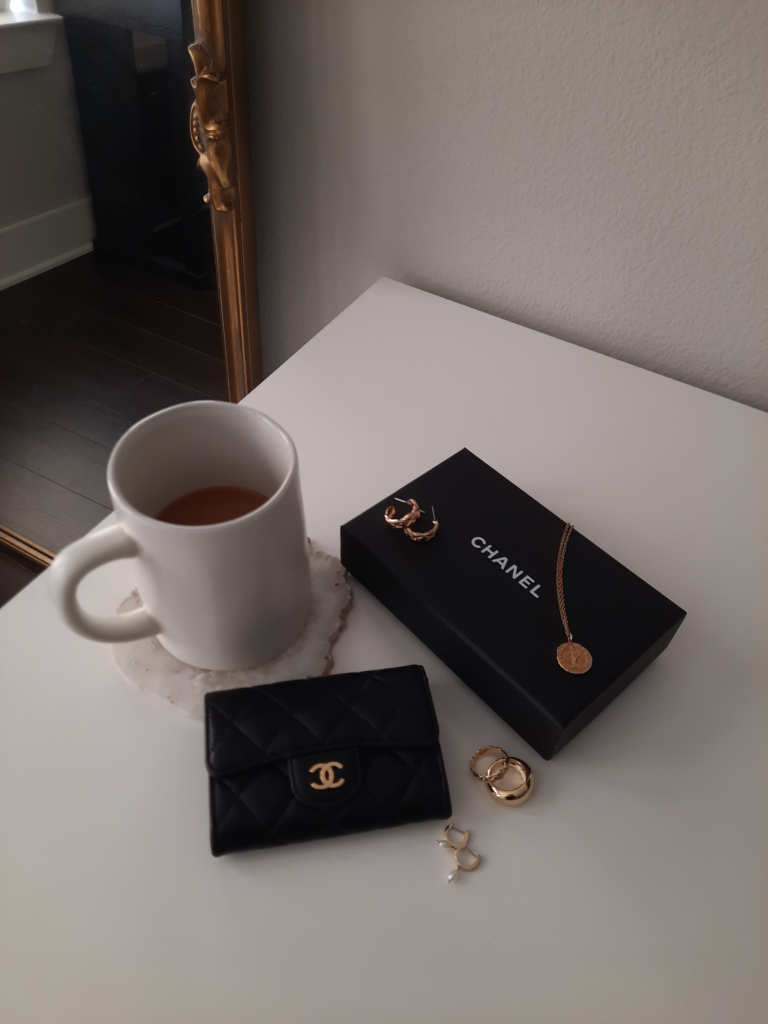 Would I Recommend
Yes! I would highly recommend this wallet if you're looking for a timeless classic look that can hold several cards but still mini in size and won't take up too much space.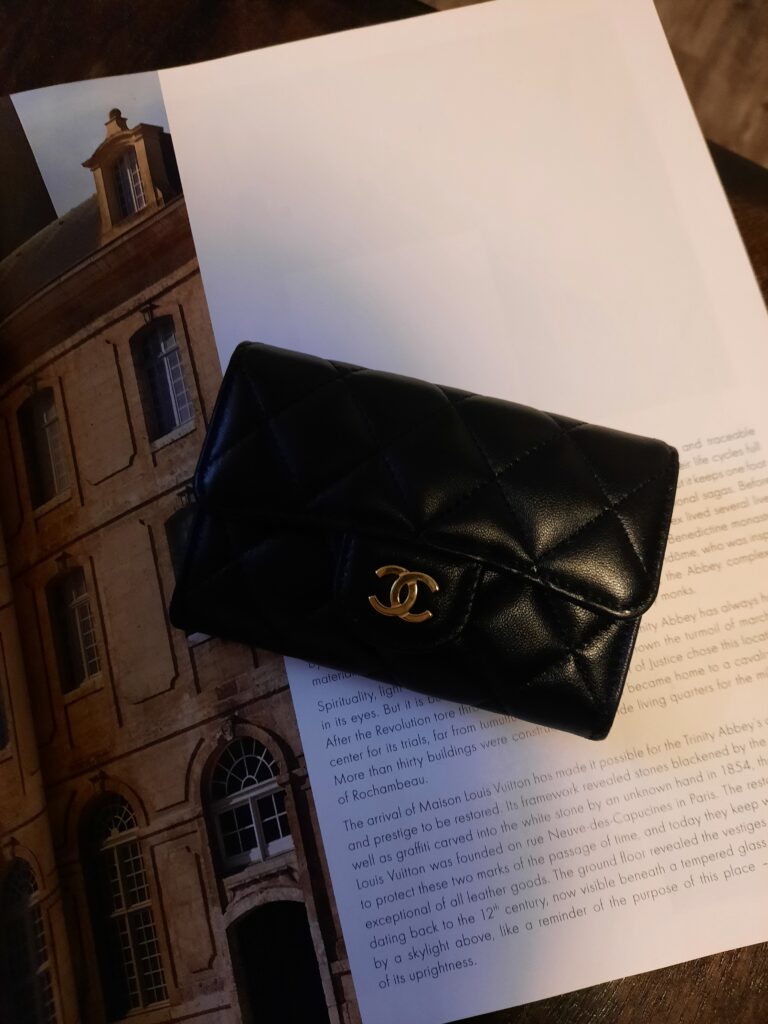 Thank you for reading!
Until next time…