My Motivation Behind This Purchase
I have been noticing these charming, legendary cane chairs everywhere lately and wanted to finally grab one for myself. After browsing for what seemed like decades, I finally found the perfect cane chair to elevate my living room!
Pros About the Cane Chair
This is a natural woven French cane chair that fits perfectly in a modern or Parisian-inspired design style. I'm in love with how it provides an almost artistic and sculptural design element due to the floating back. I've even seen them in multiple colors, ranging from natural wood to rich black and walnut stains.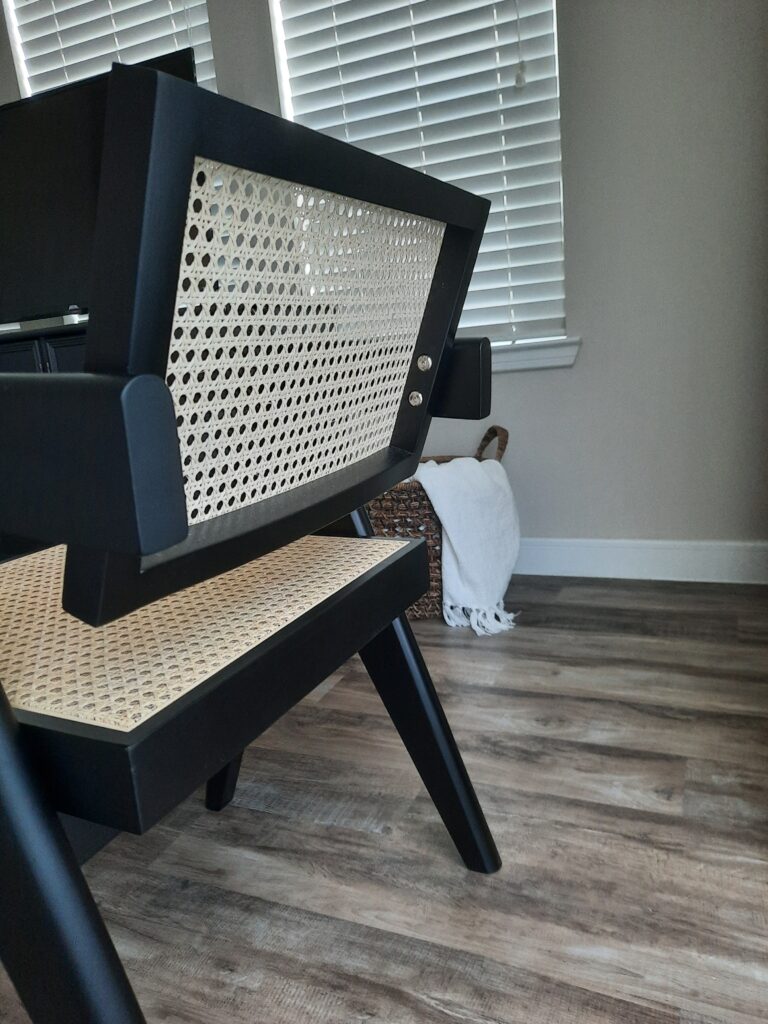 These chairs can be styled in multiple ways. Here, I have it as a living room accent, but you could easily place this these around a dining table or even at a desk. In fact, I may even move this to my desk since I work a hybrid schedule and need a desk chair. I'll keep you all posted on that!
Cons About the Cane Chair
The price tag. Yes, because cane is typically hand woven, this will up the labor cost, costing you a pretty penny. I've seen these chairs get up to $800-$1,000. I'll get to what I paid for in a minute though.
It's not that comfy. Unfortunately, the one that I purchased was great quality, but when you sit down, it's honestly not the most comfortable. Maybe, the $1,000 cane chairs feel different though (I wouldn't know!) To combat this, I just drape a plush throw blanket to add some extra warmth and coziness.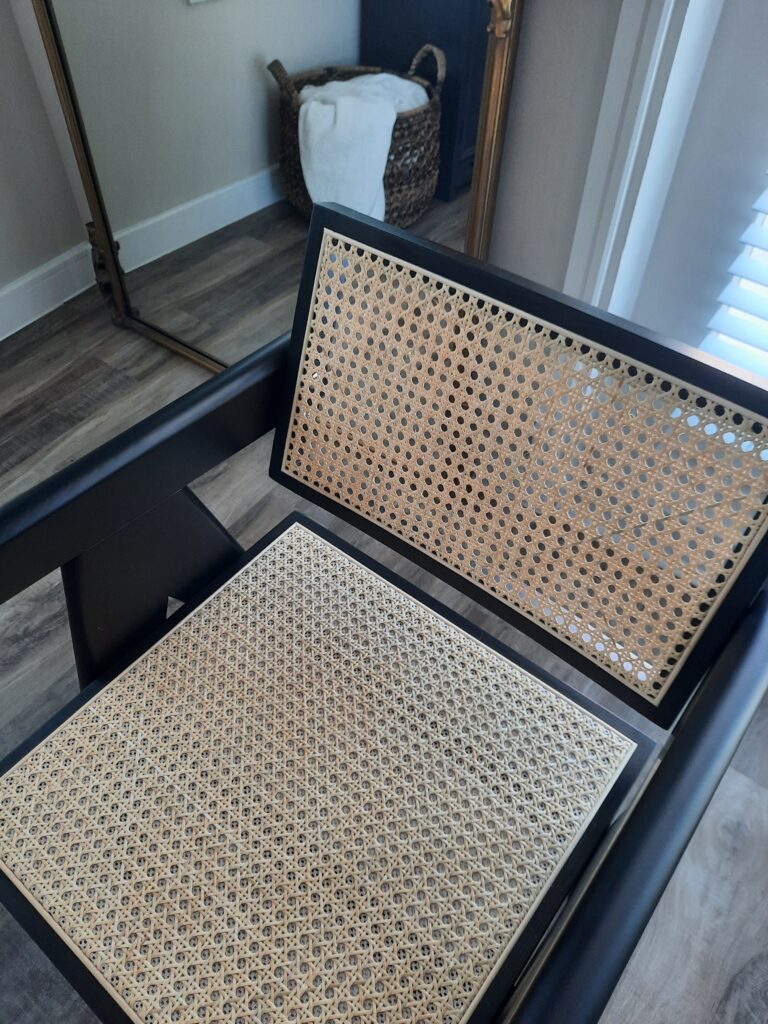 Price and Where I Purchased Mine
I saw several variations of cane chairs on Etsy, Wayfair, Burke Décor, Pottery Barn, Arhaus and many more. However, I was really trying to stay under $400 for this one chair.
I found the "Atticus Solid Wood Armchair" from Cozymatic.
Price: $297 (It was on sale!)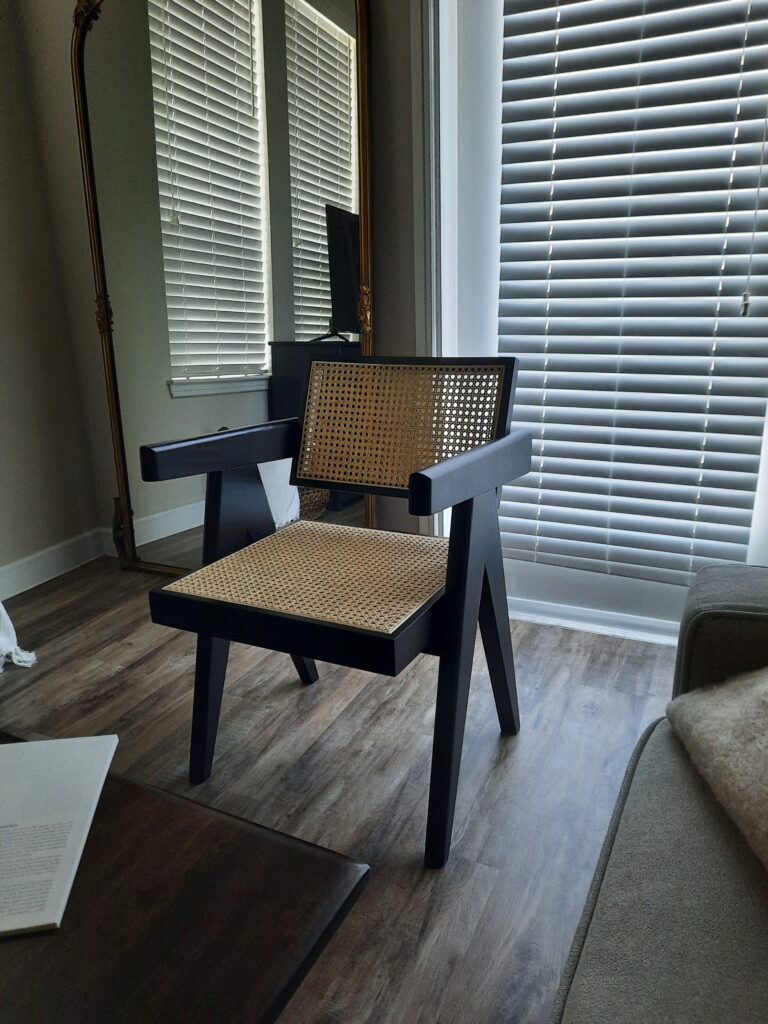 Now, buyer beware! Though this chair was in my budget, please keep in mind Cozymatic is a Hong Kong brand, meaning you will most likely be slapped with a long lead time for shipping and of course you should consider Covid delays. It took a total of 2 months to receive my package, from the time I placed the order. Even though I had to wait a long time, I will say the chair was very well packaged and definitely worth the wait!
Shop the Cozymatic Atticus Solid Wood Armchair: Here
Let me know what you think!
Until next time…