I've been searching for the perfect counter height bar stools for my studio apartment. This hunt was a lot harder than anticipated. Throughout my search, it seemed like the stools I wanted were overpriced and the inexpensive ones looked cheap or extremely uncomfortable. Nevertheless, after countless days of browsing, I've finally found the perfect ones!
What I Was Looking For
Comfort
Fabric Material
Good price
Perfect size/ Not too big and overpowering
An ivory or cream color
Review: Sepulveda Mixed Material Counter Height Barstool
These bars stools are beautiful and easy to pair with most design styles. You get the luxury look at an affordable price. They are the perfect size and were very easy to assemble. The stools come in an ivory color that's easy on the eyes and have a soft fabric with the perfect amount of cushion and support. In fact, these stools are so comfy, I often sit in them when working from home. I also love how the design incorporates a wooden detail to add warmth and interest in contrast to the metal legs.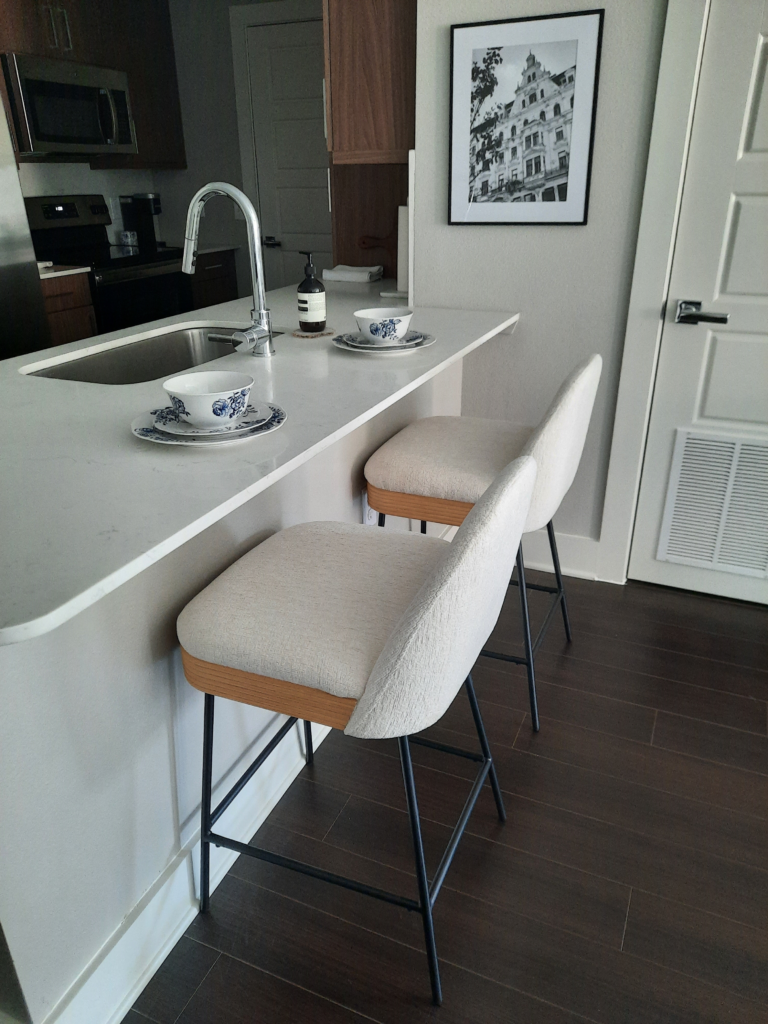 ---
Dimensions
Overall: 35 Inches (H) x 18 Inches (W) x 20 Inches (D)
Seat: 26 Inches (H) x 18 Inches (W) & 16.5 Inches (D)
I personally love the low back on this design, so keep in mind if you're looking for lots of back support, I would pass on these stools. Also, make sure that you need counter height stools and not bar height. If your kitchen has a high bar top, these stools may be too short.
Always measure 🙂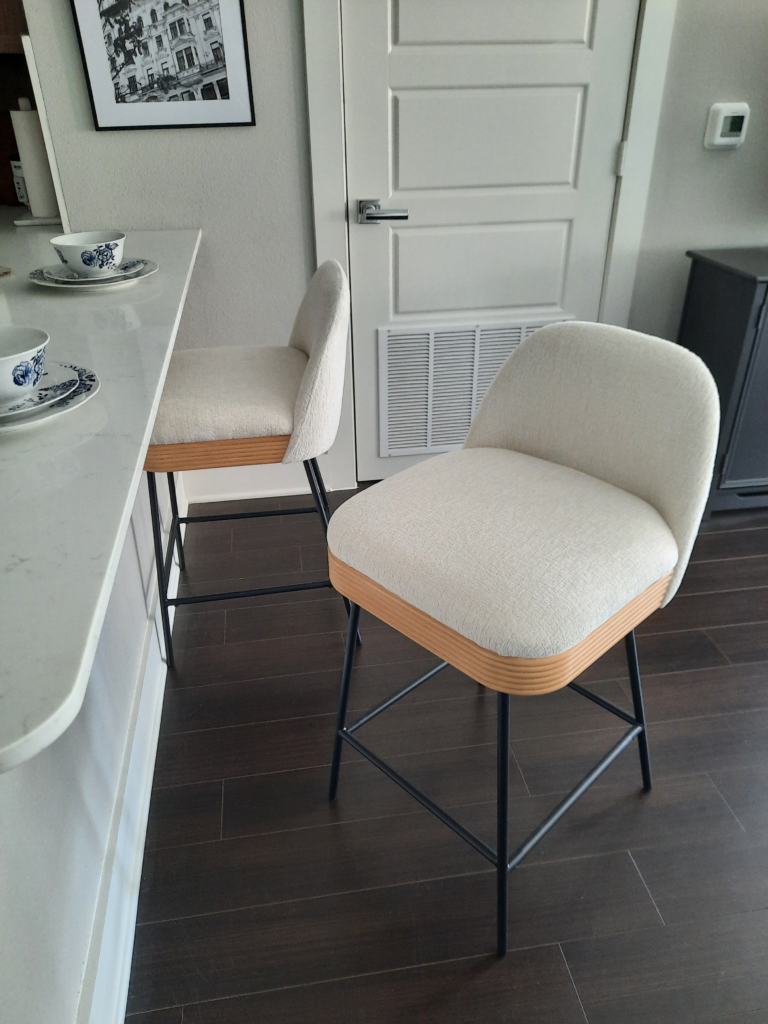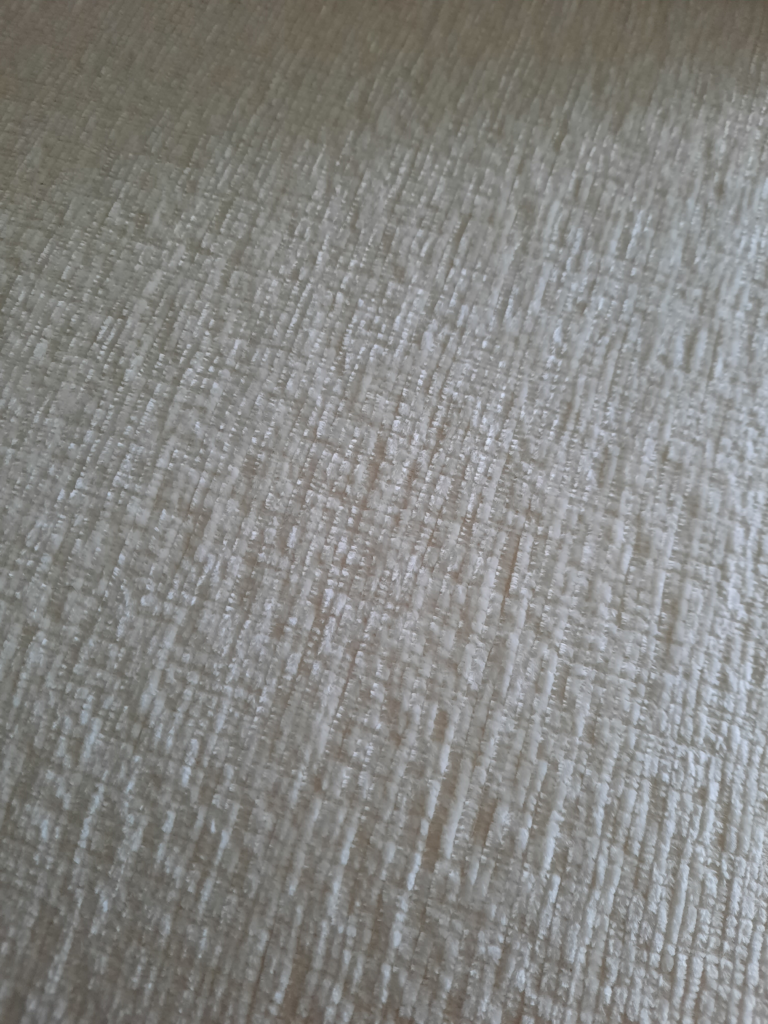 Price and Where to Purchase
The best part about these stools are the price. Currently, they are sold on Target's website for $130 each. However, I was able to snag these stools on eBay for $63.99 each. So I basically got two for the price of one!
Or
Would I Recommend?
I would absolutely recommend these stools! They were just what I was looking for. The color, comfort, design and price are unbeatable. However, like I said if you need back or arm support, these may not be the stools for you. Remember, it's important to shop around until you're happy and satisfied!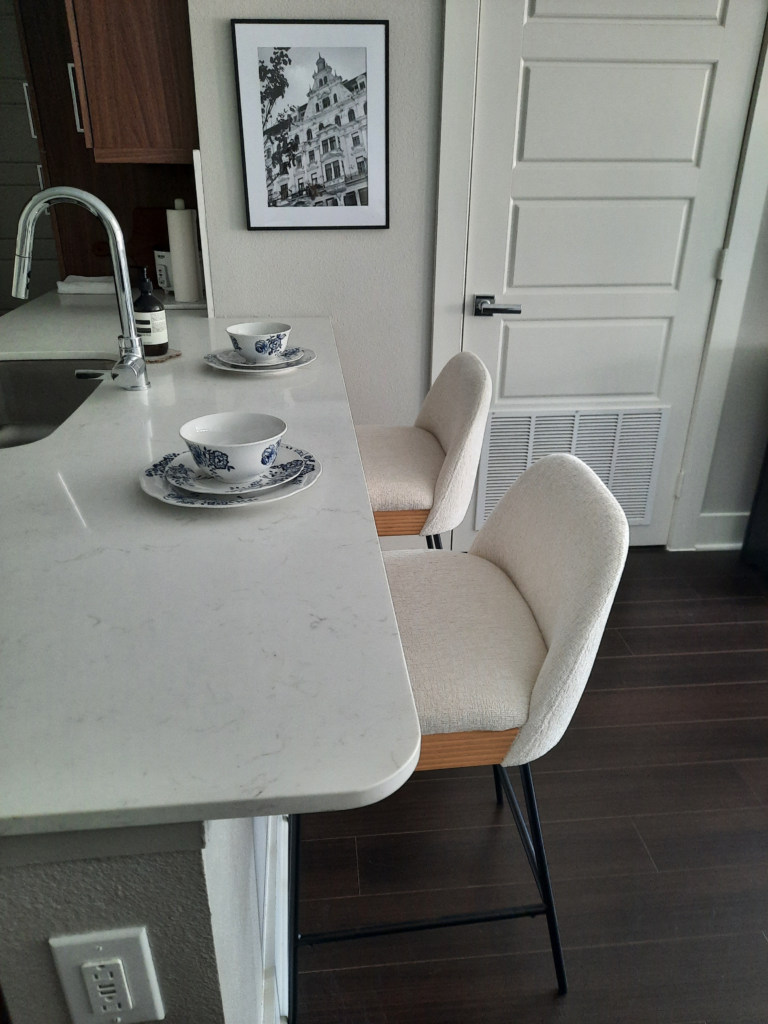 I hope you enjoyed this review! Until next time…