I've always wanted a cute way to display my favorite handbags and perfumes. In this post, I share a few tips on how I styled my minimal white shelf. Hope you get some inspiration!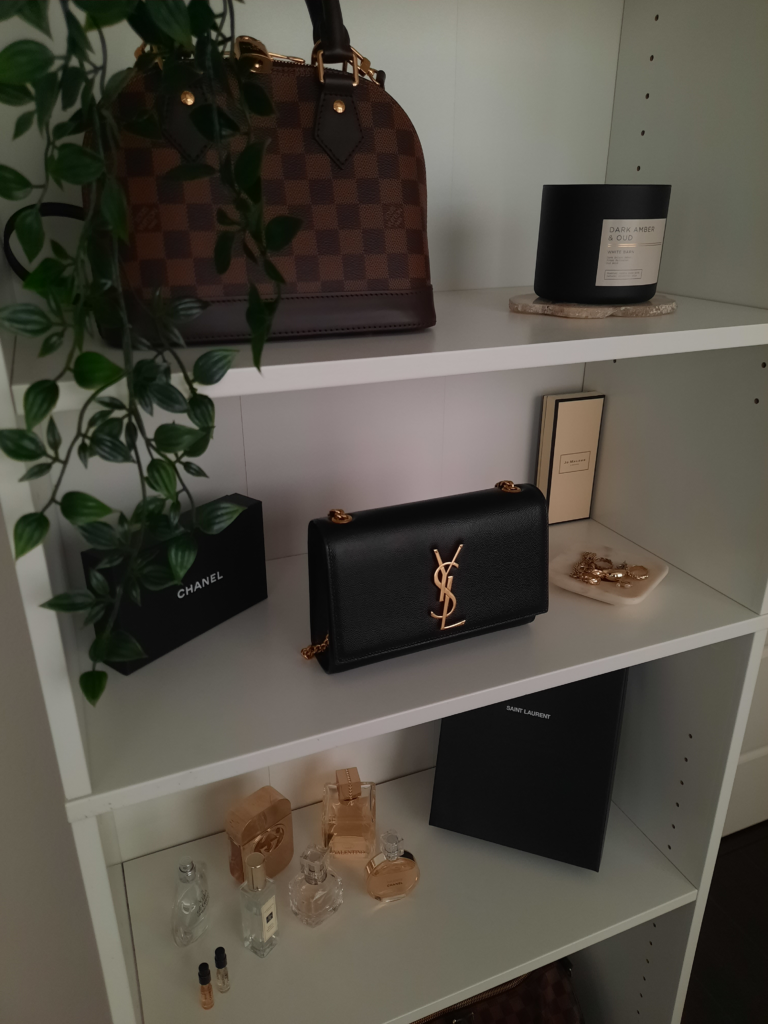 Tip #1: Find A Shelf You Love
Obviously you'll need a way to display all your beautiful possessions. This could be a shelving unit, floating shelves or even a bookcase. Make sure you love the color and material. You can go with a neutral color or something a bit more bold. As for material, my favorites are wood or even a metal and glass combination. Keep in mind, this part does not have to be expensive. There are plenty of affordable shelving options out there. Below is the bookcase I used from Target.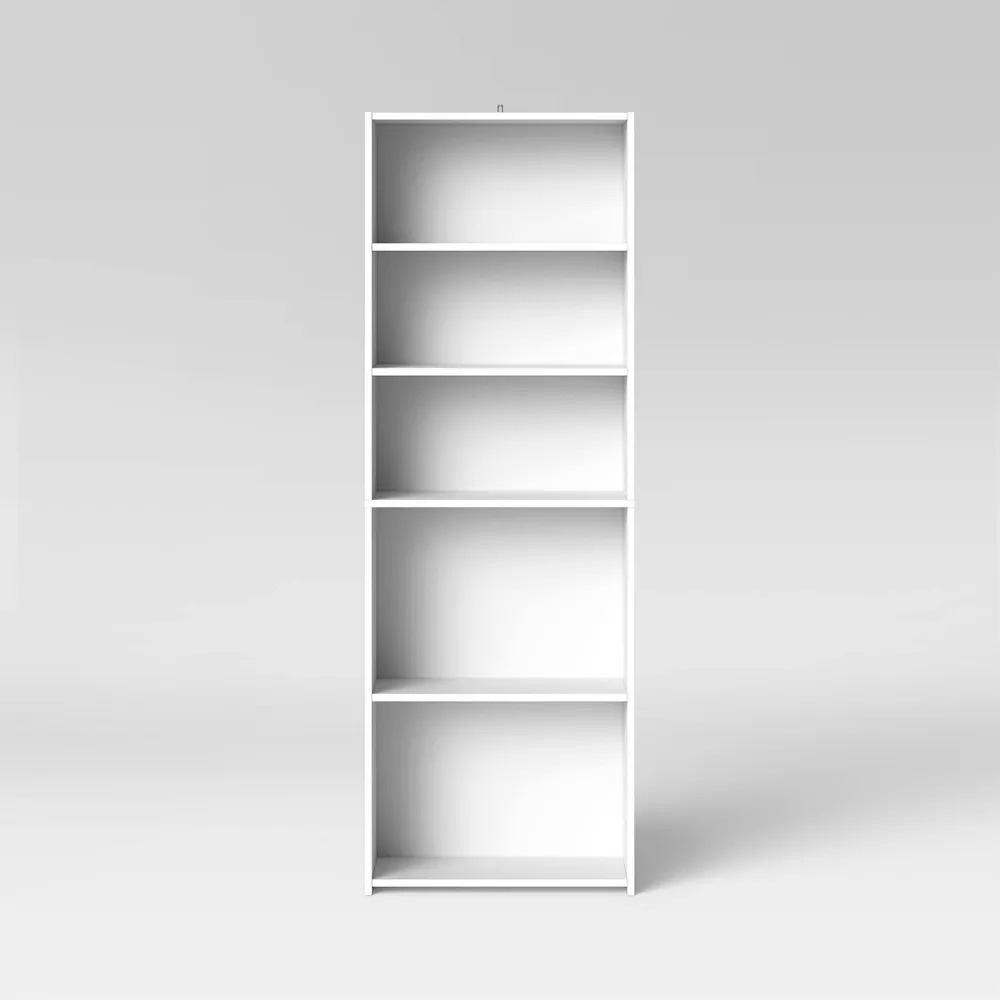 Tip #2: Find What You Want to Display (things you love and find aesthetically pleasing)
I love handbags so I wanted a cute way to display them along with my small perfume collection. I even added a small décor dish to hold my jewelry.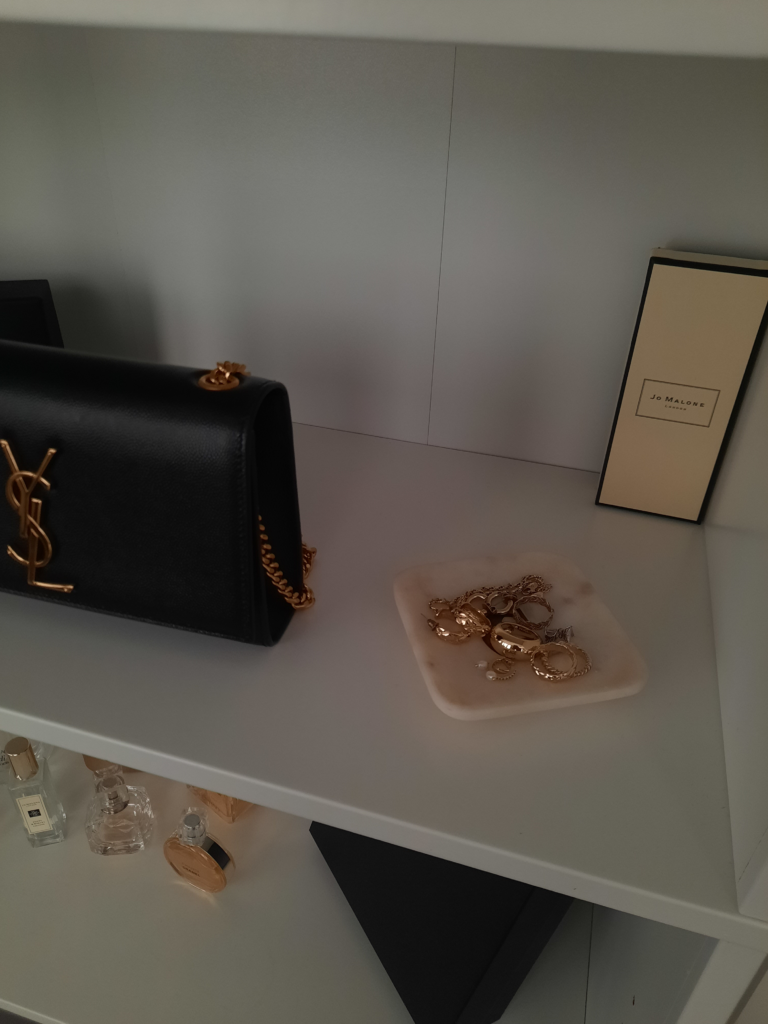 Tip #3: Add You Favorite Décor Items
Don't underestimate the power of candles, plants, and even cute packaging! Whenever I style something, I love to add a candle for warmth and a faux plant for texture, color and interest. I also love to use the boxes from my designer items to fill in any space within the bookcase. Below you can shop the Ikea FEJKA artificial plant and the plant pot I paired it with.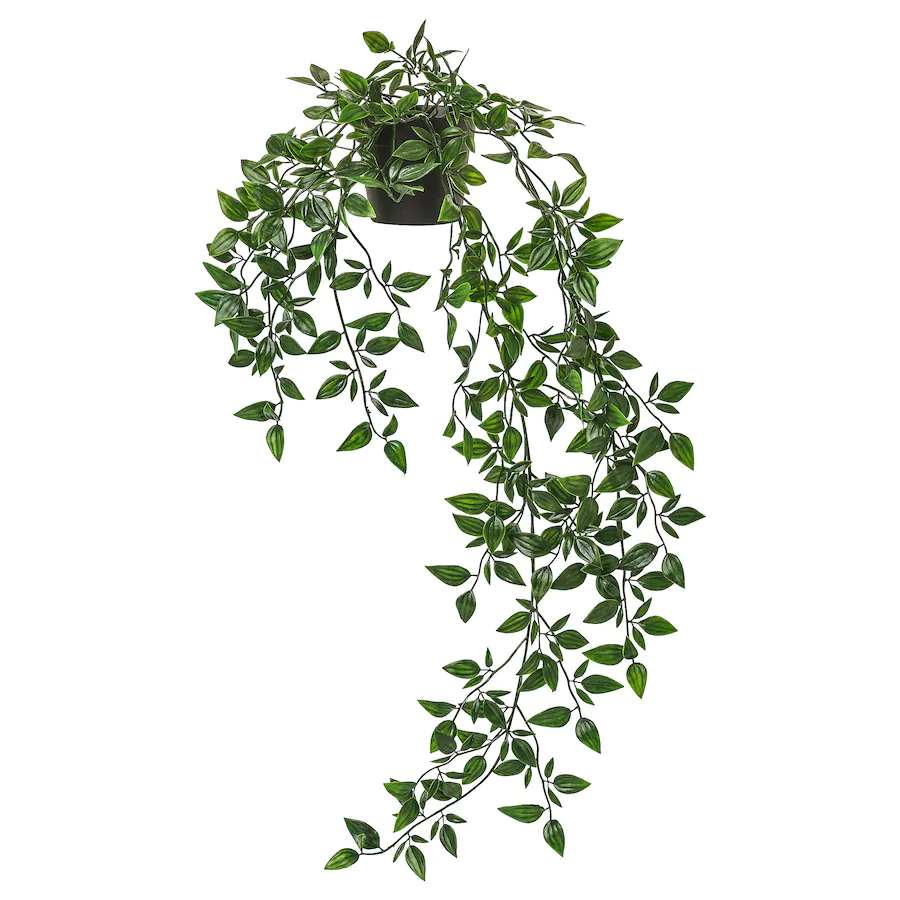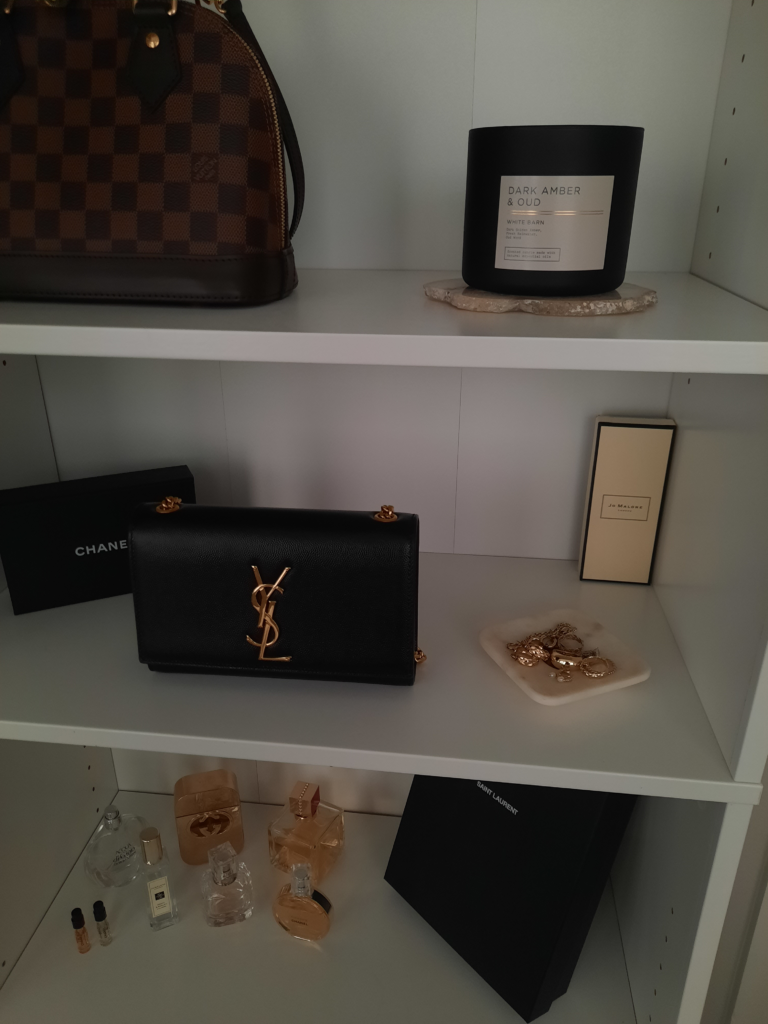 Tip #4: Keep Re-arranging Until You're Satisfied
Your first arrangement will probably not be the last, and that's okay! Keep moving items around until you're happy. After multiple combinations, I ended up with the arrangement below. This will definitely change throughout the year, especially if I buy more handbags 🙂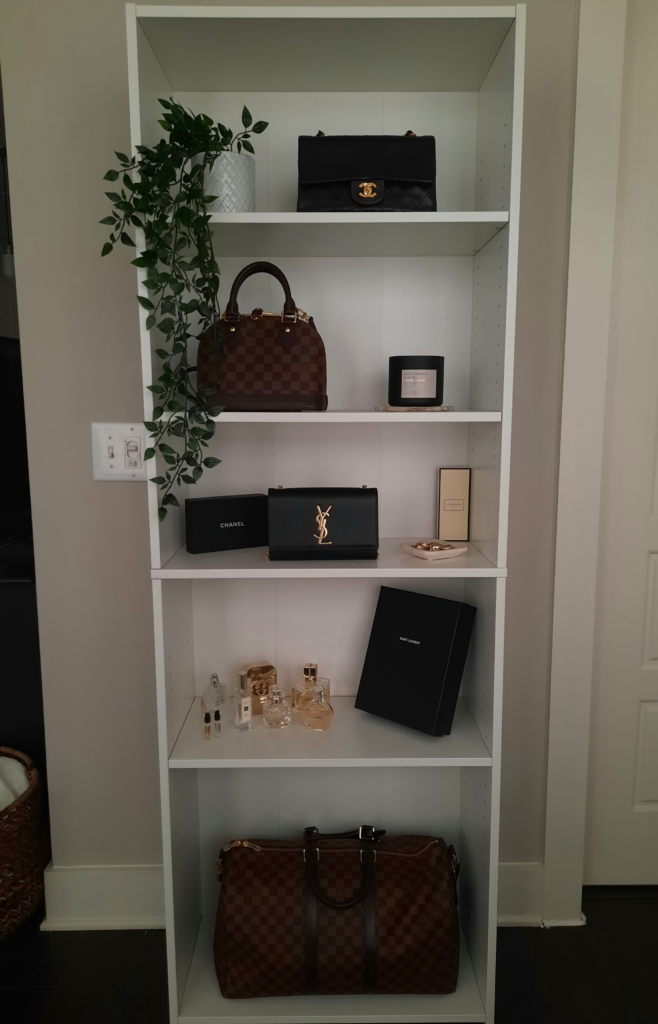 I hope you enjoyed this post and got some styling inspiration!
Until next time…