Why Amelie and not Gleaming Primrose?
Okay, so I wanted an antique looking floor mirror to add a touch of Parisian to my space.
Of course, I looked into the famous Gleaming Primrose Mirror from Anthropologie. However, that 7ft giant was a little too big for the miniature apartment I live in. Also, I noticed some of the reviews mentioned that the mirror was warped and had a distorted fun house effect, which made me nervous.
Fast forward to me at Arhaus at the Northpark Mall in Dallas where I got to see the Amelie Mirror in person. She was beautiful and the perfect size! I decided to pull the trigger and purchase it in the gold color.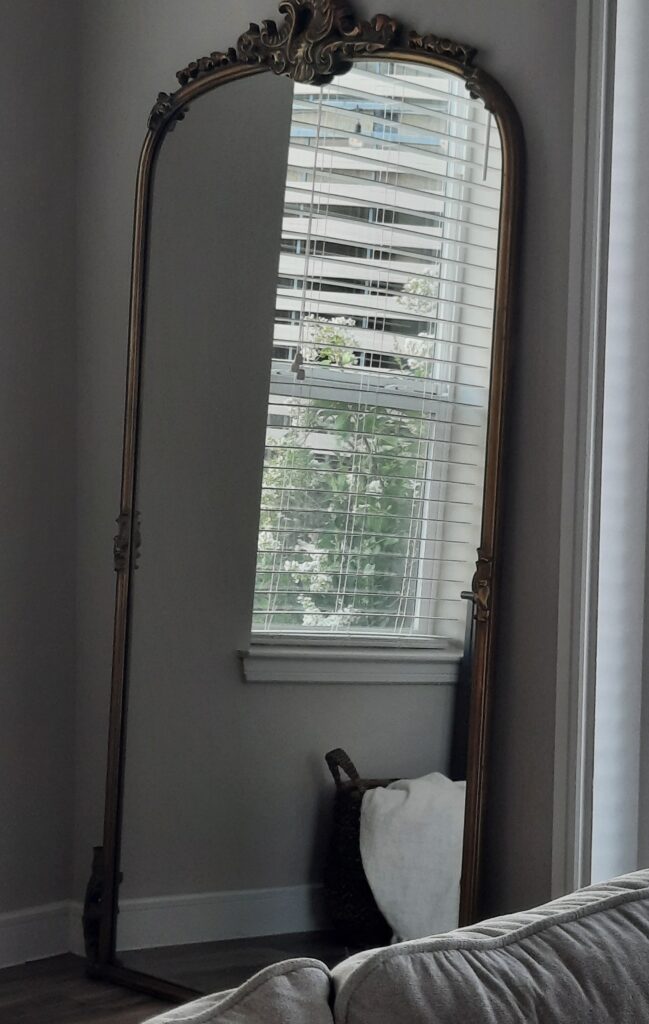 Price
Now, this mirror will set you back with a luxe price tag of $1,199.
But, I got mine on sale for $799 in December. Keep in mind, this mirror and many other Arhaus pieces go on sale during black Friday and stay on sale during Christmas time, all through December.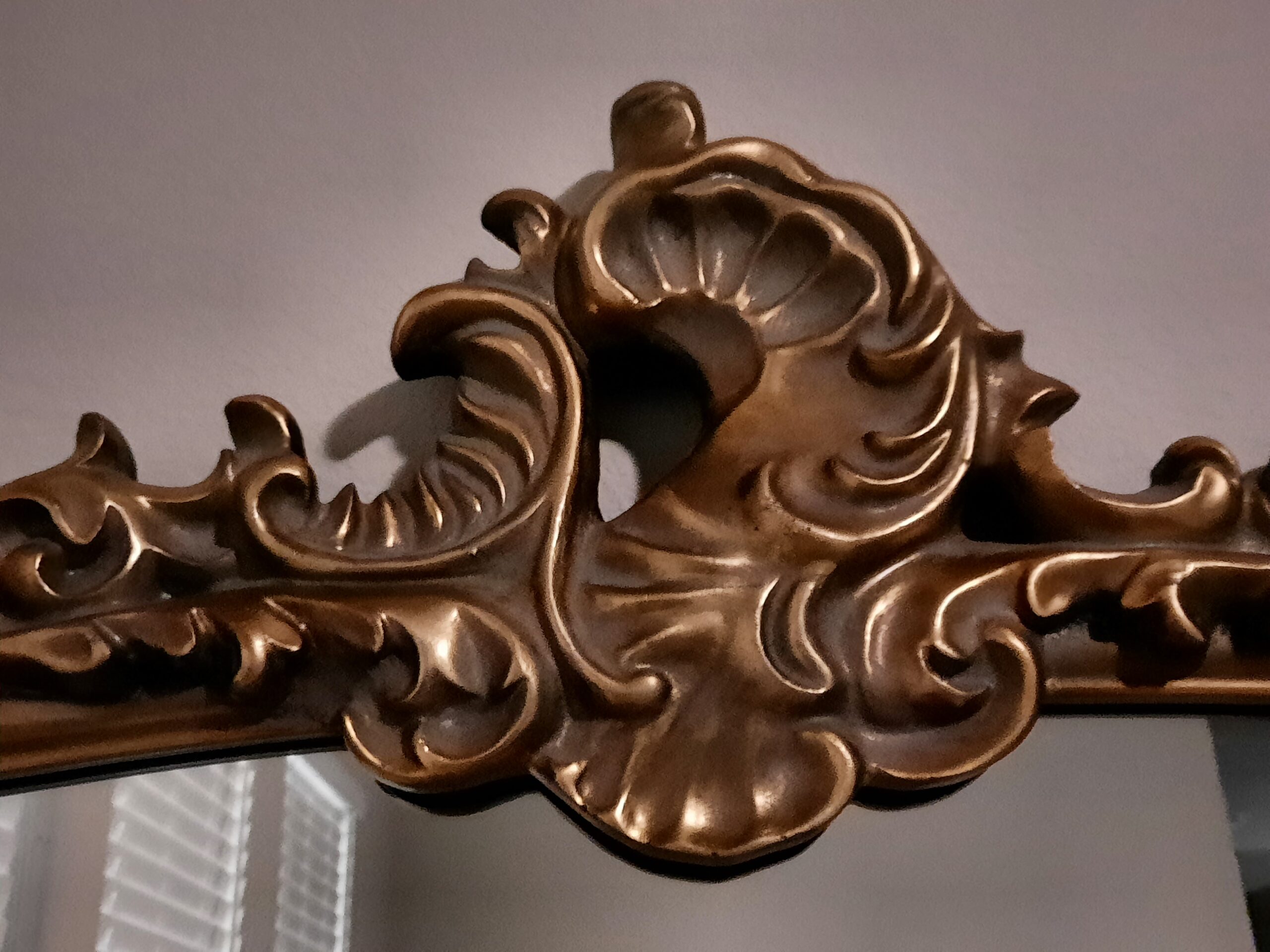 Dimensions, Delivery and My Overall Thoughts
Width: 41"
Height: 74.5"
Depth: 2"
I highly recommend this mirror. It's not distorted in any way. You can tell by just the weight alone the quality is substantial (this mirror is heavy!). It even comes with hardware so you can bolt it to the wall if you wish.
Arhaus had great service and the scheduled delivery went very smooth. I live on the second floor and the mirror was able to fit in my apartment's standard elevator.
Overall, it's been a great purchase for my apartment, and I plan on having this classic mirror with me for many years to come wherever I decide to live.
Shop Arhaus Amelie Floor Mirror: Here