Background
I've wanted this bag all throughout college, so it's no surprise when I got it after graduating and working at my first job. This was only my second luxury handbag purchase, with the Louis Vuitton Neverfull MM being my first (like everyone else!)
I bought mine in black with the GRAIN DE POUDRE EMBOSSED LEATHER.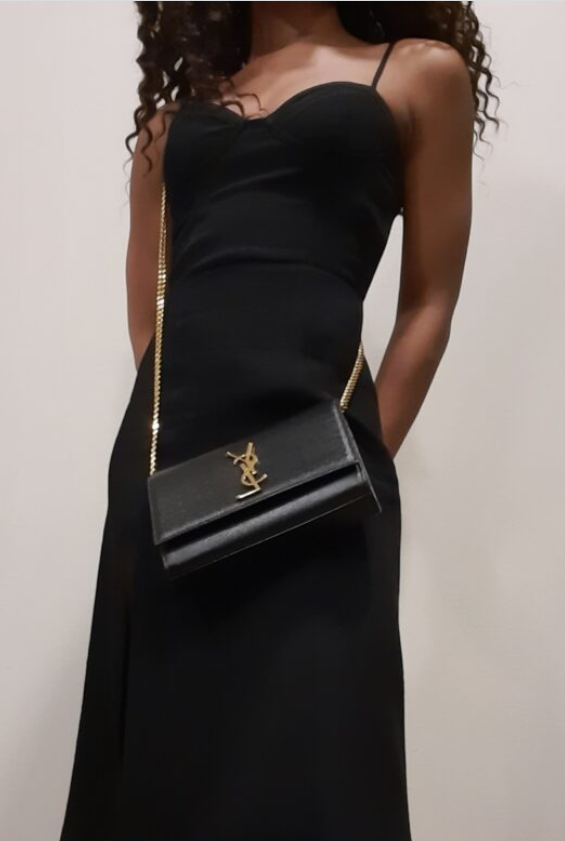 Pros of the Saint Laurent Kate
Price
I always find Saint Laurent to be reasonably priced for a Luxury Designer Fashion House. I purchased mine at the Houston Galleria for $1750. However, just like most Fashion Houses, the prices go up. As of the date of this post, the Kate retails for $1890.
Variety
The Kate comes in several colors, sizes, and materials to better accommodate all of us handbag lovers!
Wear and Tear
I've had this bag for about a year and the grain leather is something strong. This bag still looks and feels brand new and I wear it very often.
Versatile
The number one reason why I wanted the Kate so badly was because I adored how you can dress this bag up or down. This is for sure a Day or Night Bag. I can crossbody it when I'm casually dressed and out shopping in the city and then through some heels on, tuck in the chain strap of the bag and where it as a clutch to dinner. You can even double up the chain and where it as a shoulder bag. This bag is a jack of all trades!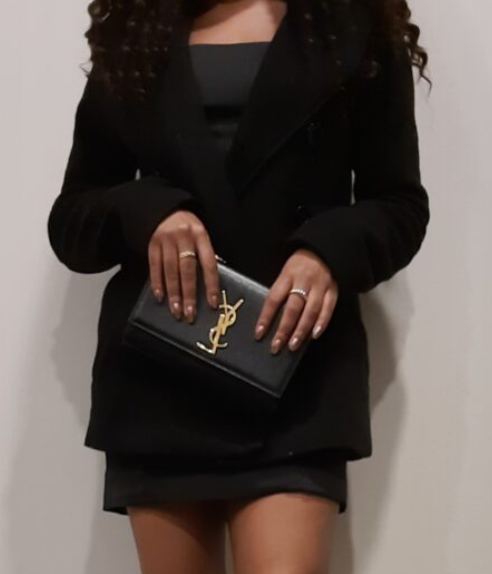 Cons of the Saint Laurent Kate
Size
This is a small bag, so if you're one of those people who loves to carry a bit more, this may not be the bag for you. You may want to consider the larger sizes Saint Laurent offers for the Kate.
DIMENSIONS: 20 X 12,5 X 5 CM / 7.8 X 4.9 X 1.9 INCHES
Sometimes I find myself playing Tetris just to fit all my belongings.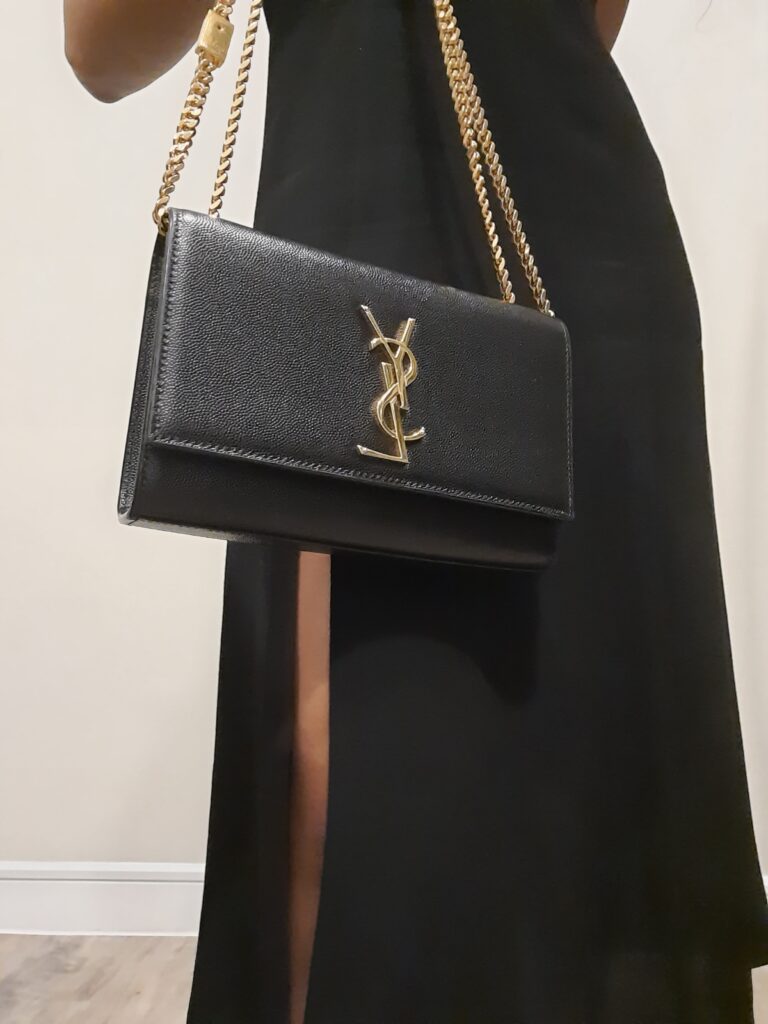 Getting Inside
It's not the easiest to get inside. Because this bag is grained structured leather, opening the flap to get inside the bag can be a little tough. Especially when I'm at the check out and I'm trying to hurry and grab my wallet. If this is something that sounds bothersome, I suggest looking into softer, more flexible leathers.
Final Thoughts
I would absolutely recommend this bag! This bag is perfect for people who want something elegant, lightweight, and can be used for multiple occasions.
Shop the Saint Laurent Kate: Here
Until next time…