Looking for quick, easy, and minimal ways to style your coffee table? In this post, I'm going to share with you some simple ideas on how to dress up your coffee table while keeping "less is more" in mind.
My Coffee Table
Before we get into the styling, let me first introduce my coffee table. I purchased this coffee table off Etsy.
Here's the story. I originally wanted the Anton Coffee Table from West Elm, but the delivery wait was months away. So, I did an image search and found this extremely identical one on Etsy. The seller was professional, responsive, and I got to choose the stain for the wood. I decided to go with a gorgeous rich dark walnut stain. It was perfect!
Price
This was a little bit of a splurge coming in at $699 before tax and shipping.
Dimensions
44W x 26D x 16.4H (Inches)
Shop My Coffee Table: Here
Styling Inspiration #1
Here's how I have my coffee table decorated now.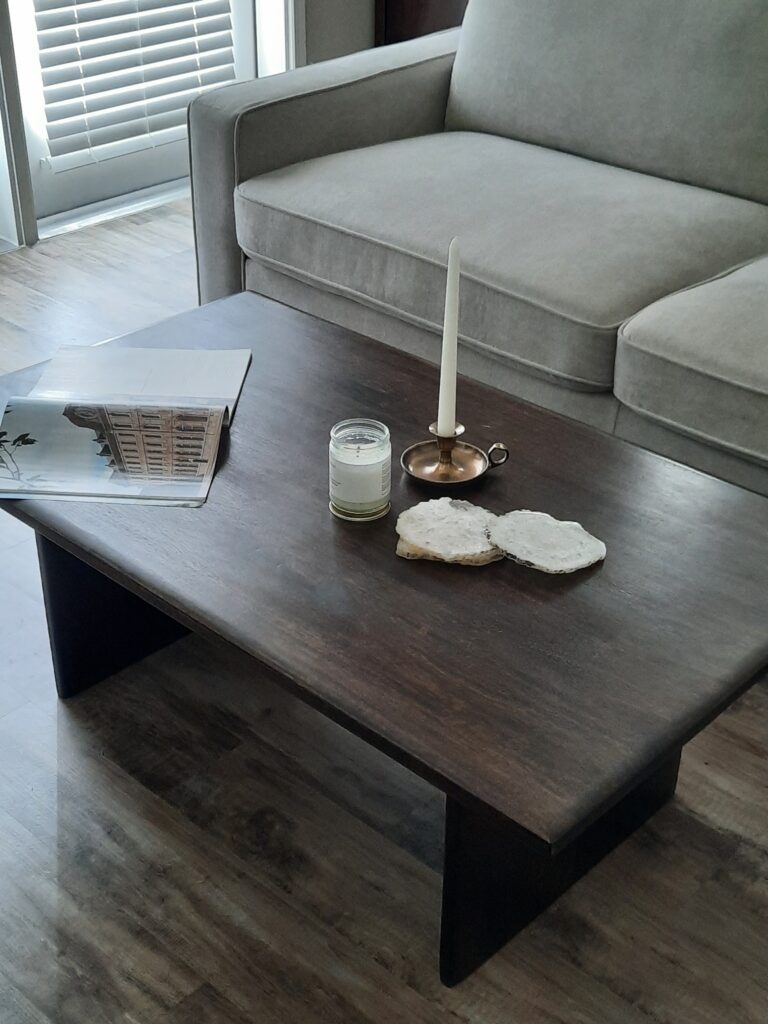 Tip No. 1
Candles
Not only can you use candles as décor, but they're useful to make your place feel cozy and provide an inviting scent. I always blush when I have company over and they mention how my apartment smells like a delicious bakery!
Tip No. 2
Magazines
I don't have any coffee table books yet, so for now, I use magazines to do a lot of styling around my apartment. Here I have one open to a page displaying stunning architecture.
Tip No. 3
Coasters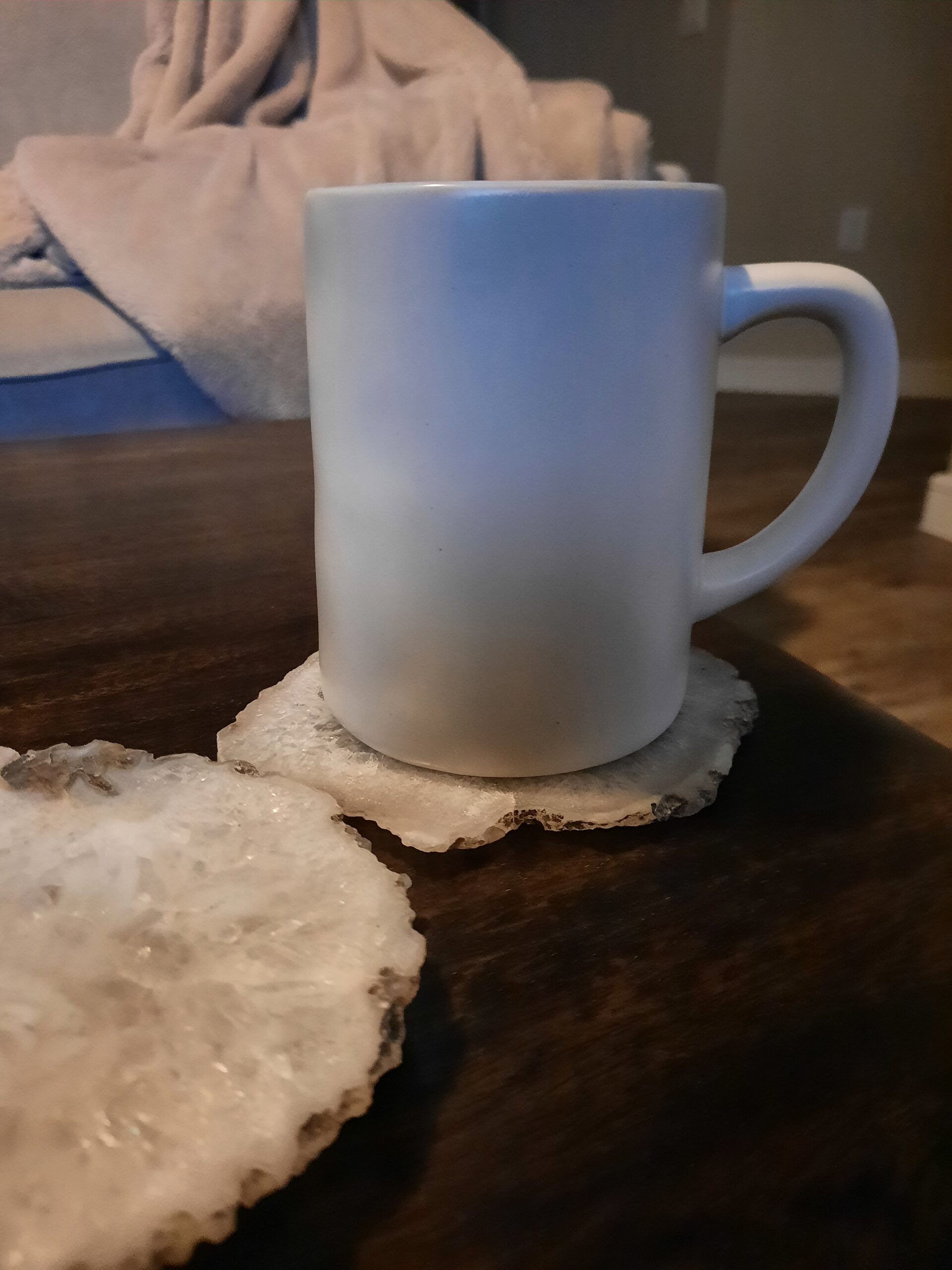 Yes! Use your coasters as décor. Get some aesthetically pleasing coasters for your coffee table. Mine are the Clouded Agate Coasters from West Elm. Not only are they great for sitting pretty, but they're functional and much needed to protect your coffee table. Use coasters people!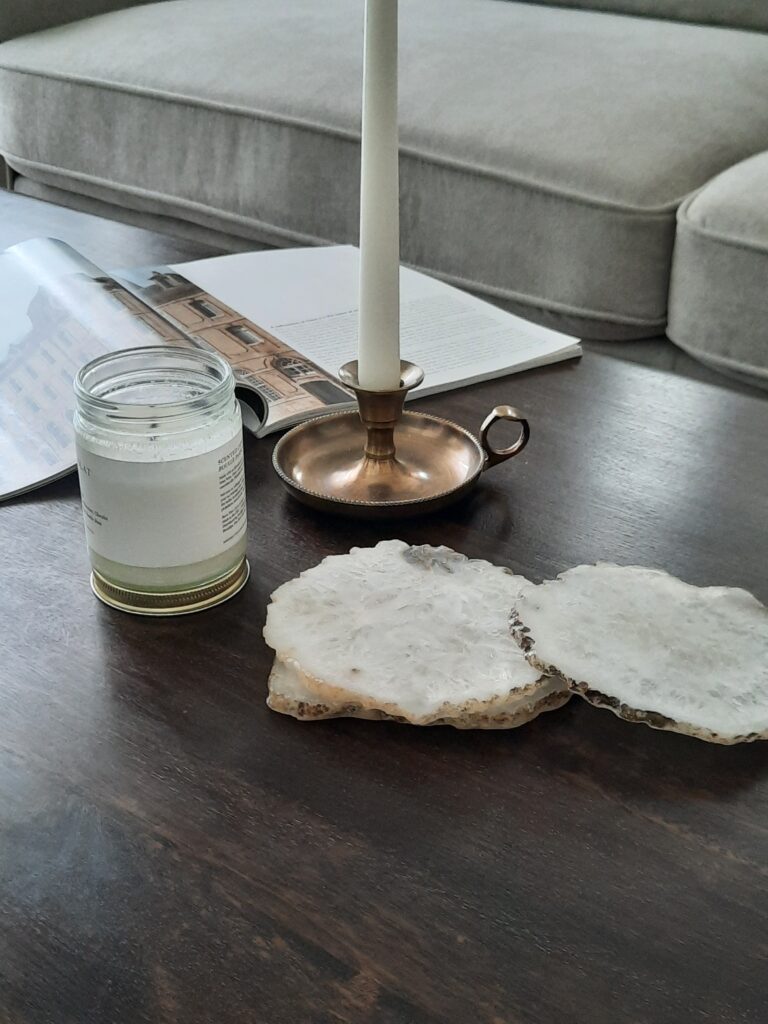 Styling Inspiration #2
Tip No. 4
Trays and Boxes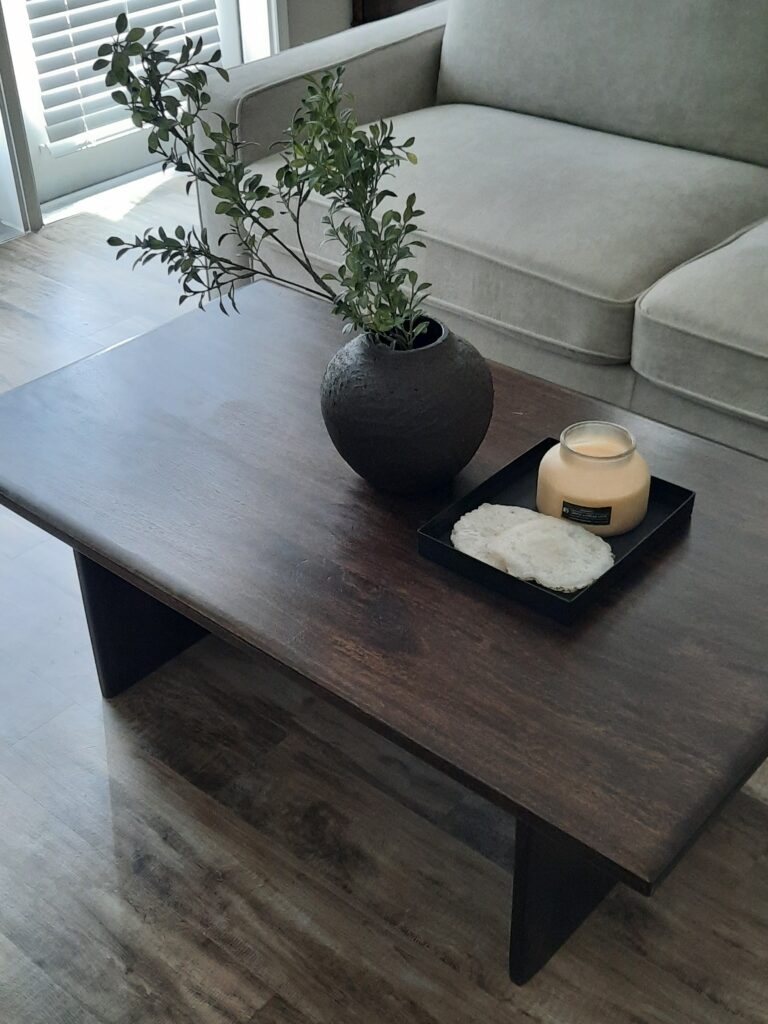 These can be excellent ways to group items together on any surface you're trying to decorate. Trays can provide an organized look, while boxes can be used to hide unwanted clutter (like those ugly remotes we all love 😊) Here, I have a thrifted black tray used to group my candle and coasters. To compliment the black tray, I added my black vase from Zara Home with a pop of faux greenery from Hobby Lobby.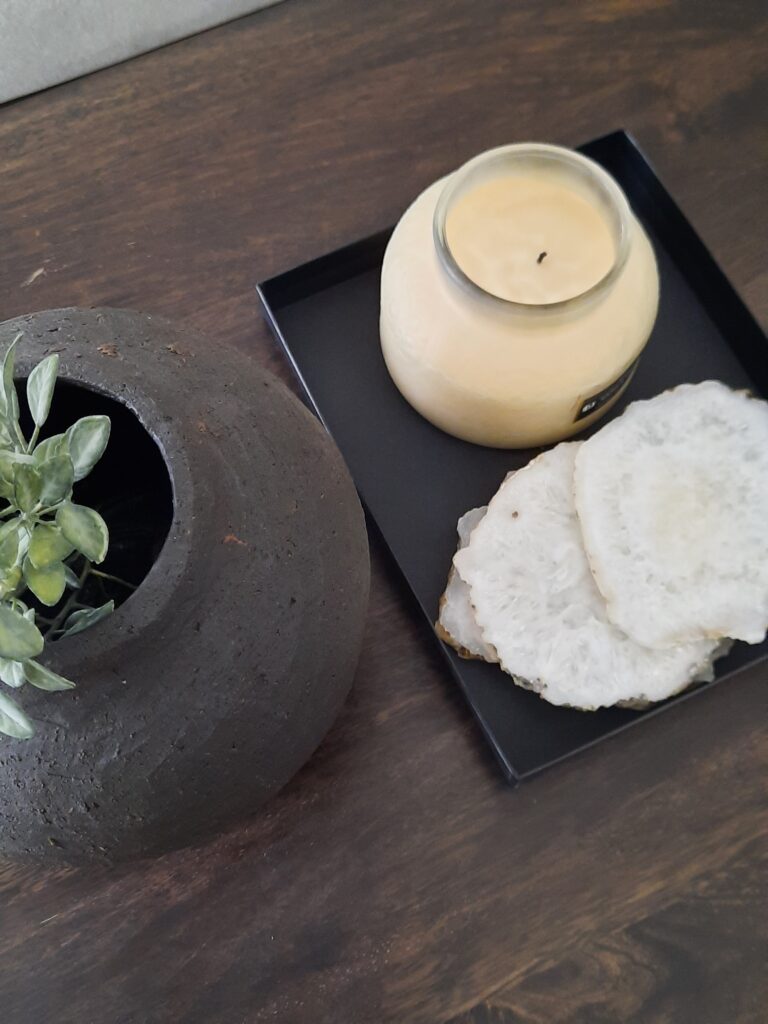 Styling Inspiration #3
Tip No. 5
Less is More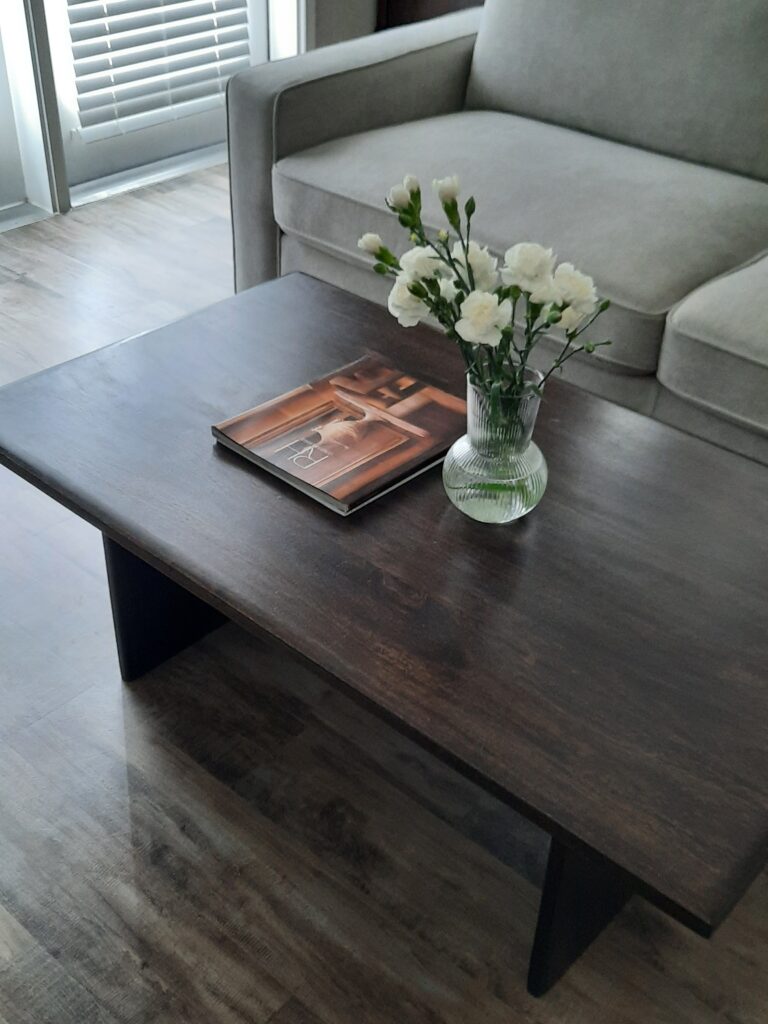 Sometimes, I want to take my minimalism to the next level. Here I have some fresh florals in my Ikea PADRAG vase, styled with a couple of stacked magazines. That's it! Simple and elegant.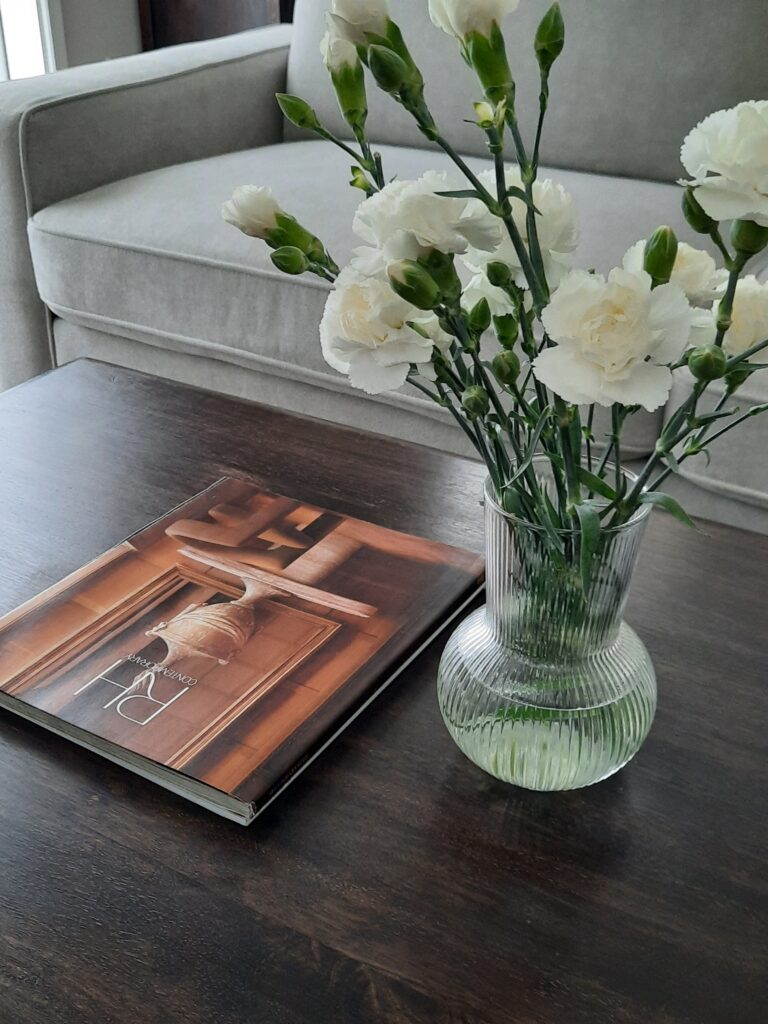 Final Thoughts
However you decide to style your coffee table, have fun and try multiple configurations until it feels right to you. Trust me, I decorate one way, step back to evaluate my work, and end up moving things around over and over again.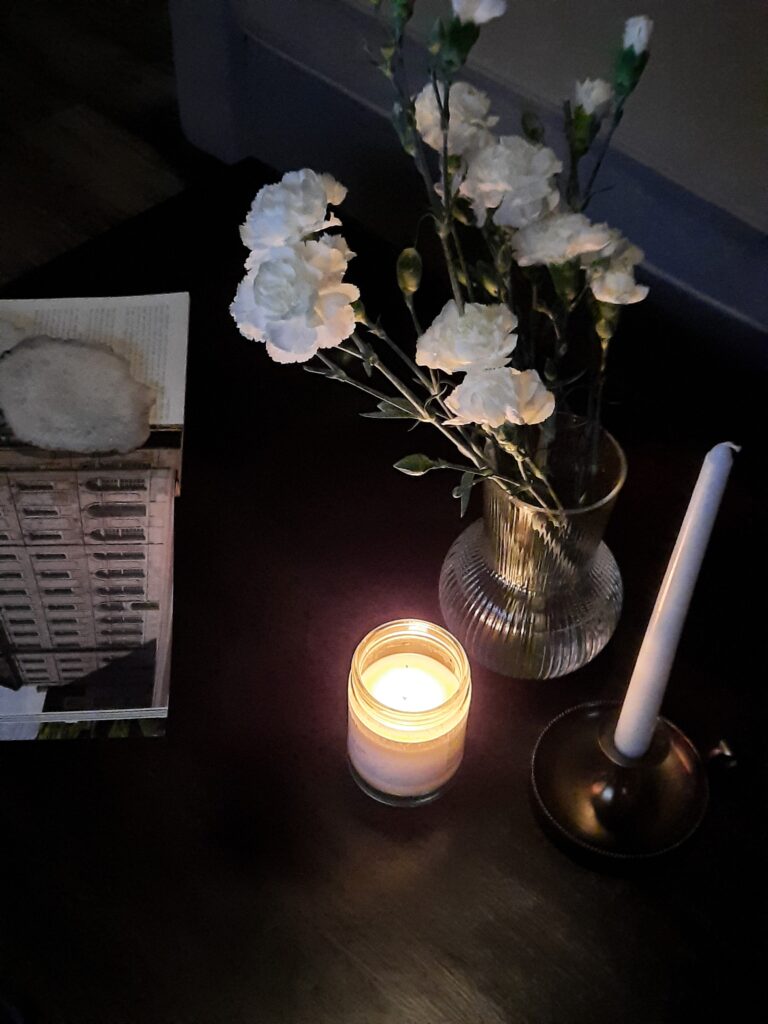 Let me know which styling inspiration was your favorite!
Until next time…