There are several key cles/pouches currently on the market. Almost every designer has done their own version of the key pouch. Most would say Louis Vuitton's key pouch in canvas leather is by far the most popular.
However, I found another another key cle that's definitely worth looking into if you're in the market.
The Prada Saffiano Leather Keychain. This key cle is by far one of the best I've seen.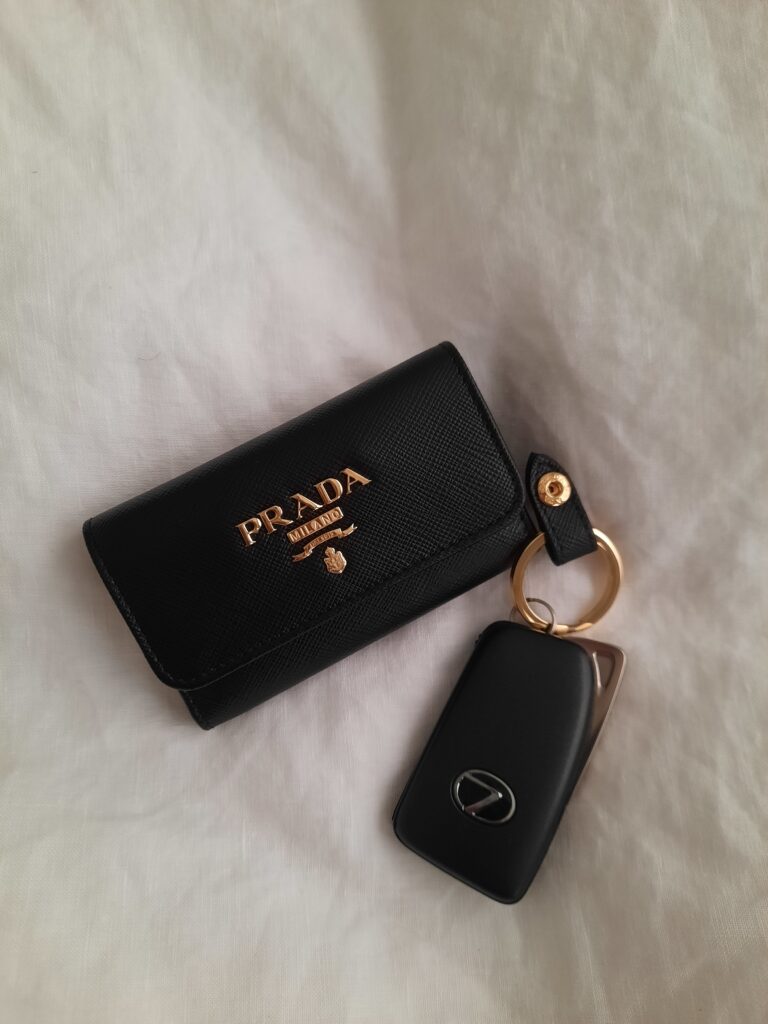 About
Purpose: This key cle is used to organize your keys and even holds cards and cash. This way, it acts as a key chain and a luxury compact wallet. It comes equipped with the following:
Large key ring and four keychain hooks
Snap closure
One card slot
Saffiano leather
Dimensions:
Height: 7cm
Width: 10.5cm
Price: $595 (as of the time of this post)
Where to Get it?
Pros
| | |
| --- | --- |
| Durable Saffiano Leather | Keys rub against everything so you don't want your key holder to come in a soft, delicate and buttery leather. You'll need a leather that's durable and scratch resistant. Saffiano leather is perfect for this! |
| Comes in Black | Keys tend to get dirty making black the safer choice. |
| Convenient Pocket for Cards and Cash | Numerous key cles DO NOT come with a card slot. With the Prada key cle, you can add you license, debit card, and some cash with all your keys attached and quickly head out the door! |
| Detachable Key Ring | The large key ring is detachable. I love this future because you can detach your car key and hand it to valet without giving them your whole life! |
| Compact Size | Since I carry mostly smaller bags, I need compact items. The Prada key cle is small and can still fit into all of my handbags. It can also fit my bulky apartment key fob too! |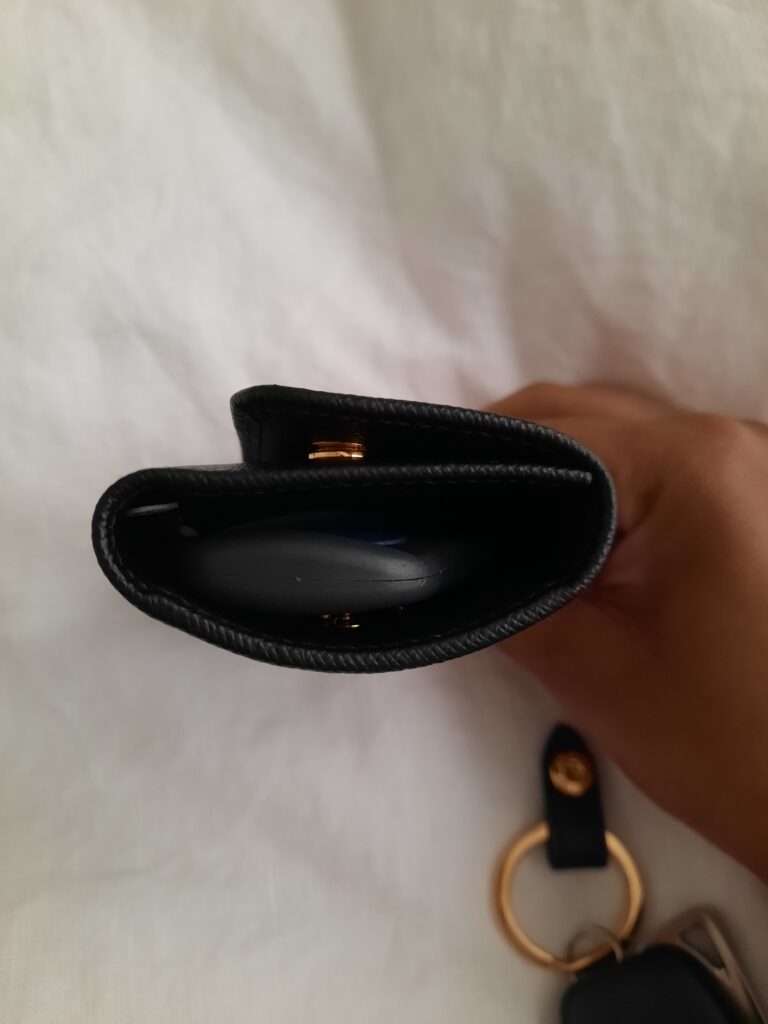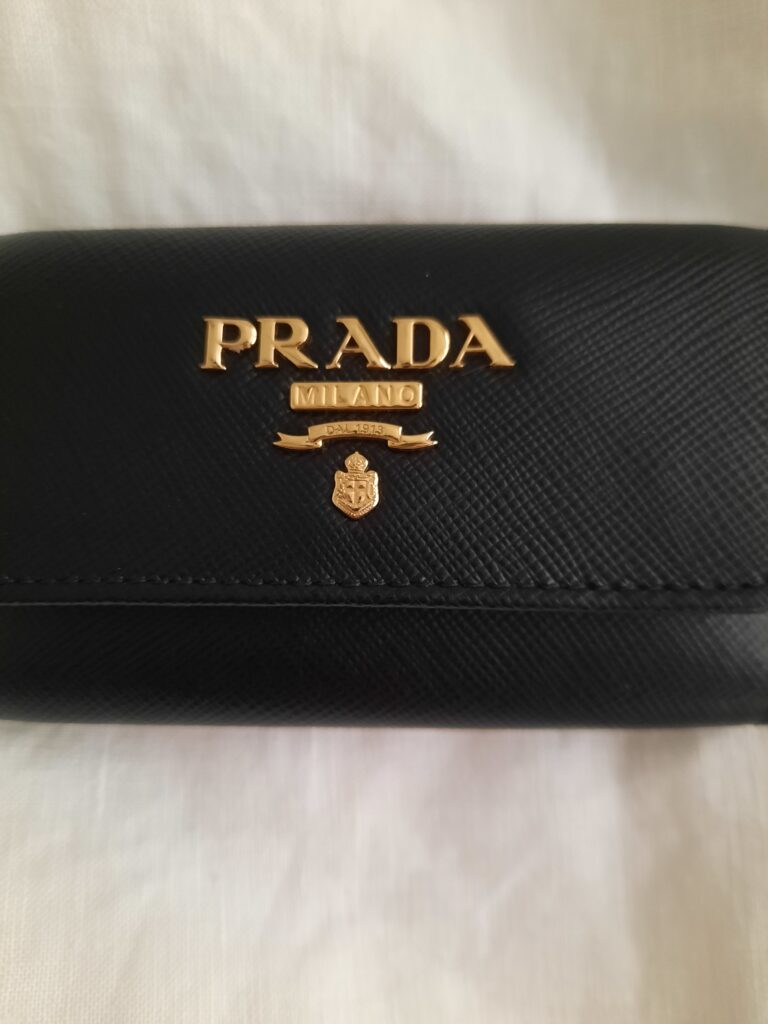 Cons
| | |
| --- | --- |
| Detachable Key Ring | This can also be a con. The key ring can come off if you're not paying attention. |
| Opening and Closing | This can be time consuming if you need to quickly access one of your keys. |
Would I Recommend?
Yes! As you can see, the pros outweigh the cons.
Let me know what you think!
Until next time…