There are plenty of brown designer handbags out there. However, there are specific browns that many handbag lovers covet after. Even looking at my handbag collection, there is a certain brown I tend to buy. It's the rich caramel cognac color that warms up any outfit, especially for this fall season. Here, I want to share 6 of the best brown/caramel/cognac color bags from high end designers that got the shade right!
1. Saint Laurent LE 5 À 7 HOBO BAG IN SMOOTH LEATHER
Color: Dune
Saint Laurent is my favorite fashion house so I was so excited when I saw they released this bag in multiple colors. Of course the black 5 À 7 Hobo bag is chic, but this Dune color is truly breath taking. I can see this bag styled with just jeans and a t-shirt, elevating the outfit without even trying.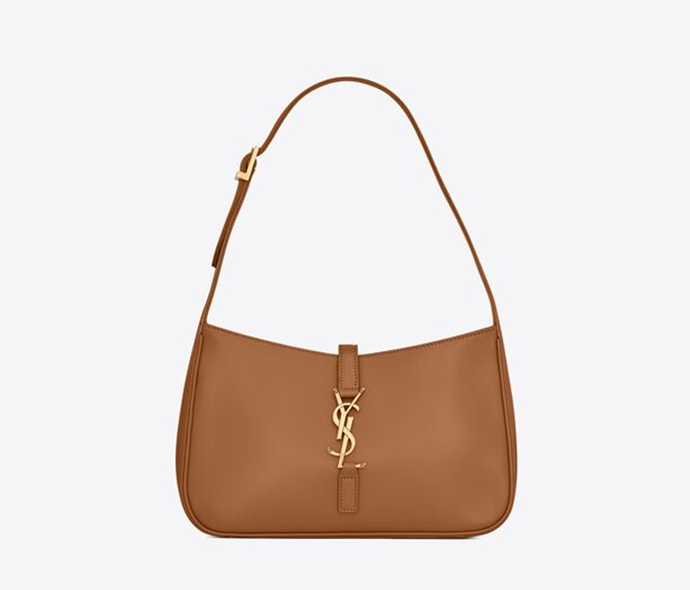 2. Celine MEDIUM AVA STRAP BAG IN SMOOTH CALFSKIN
Color: Tan
I've always admired Celine's understated looks and how effortless and low-key the brand can be. Not only is the Ava bag understated in terms of "if you know, you know", but this smooth leather gives this tan color a rich and warm feel, while exceeding in quality. Honestly, the craftsmanship on this bag tied into the cognac shade makes it hard to resist.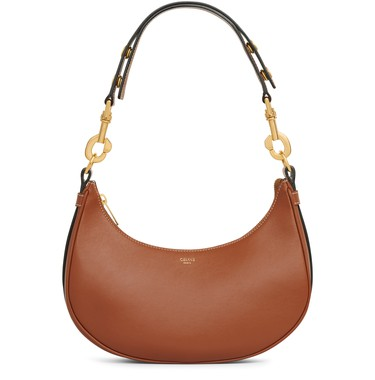 3. Gucci JACKIE 1961 SMALL NATURAL GRAIN BAG
Color: Cuir Brown
Another "if you know, you know" handbag. Who needs trendy Gucci monogram when you have this classic right here? Gucci reissued this bag and have left many speechless. This simple design just solidifies the phrase "less is more". Once again, the black version of this bag is beautiful, but we have to give it up for the brown too. This bag and color combination screams classy, while remaining casual and uncomplicated.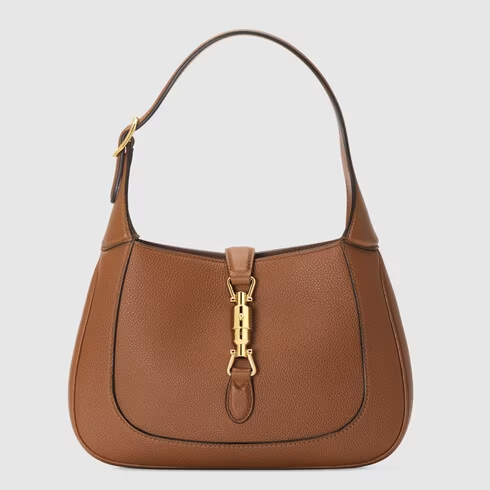 4. Chanel LAMBSKIN CLASSIC DOUBLE FLAP
Color: Brown
Ahh the Chanel Classic Double Flap. One of the most coveted handbags of all time. Those who were lucky enough to get their hands on a caramel shade from Chanel's 22P or even the 22S collection, sees the beauty whenever Chanel releases a brown color. I mean who can resist? This bag literally looks like a piece of Werther's original chewy caramel candy!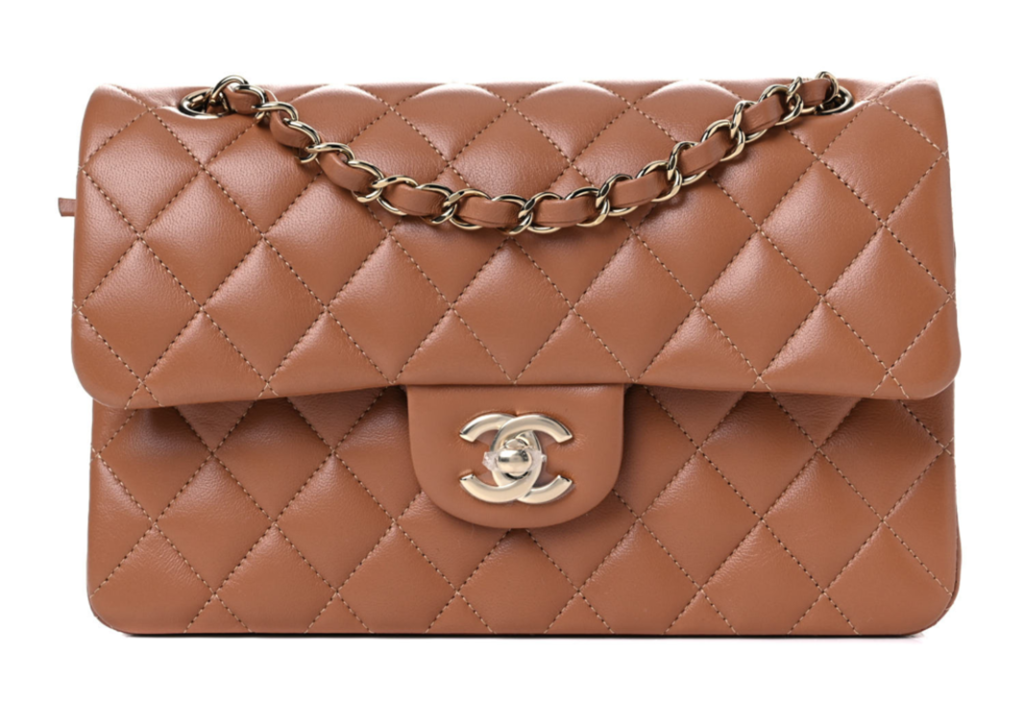 5. Loewe SMALL PUZZLE BAG IN CLASSIC CALFSKIN
Color: Tan
Okay, if we're being completely honest, I am not the biggest fan of this bag. The puzzle bag is definitely a bag with a lot going on in terms of geometric patterns and is not for everyone. However, I will give Loewe their props! This tan is one of the best cognac shades I've ever seen. The color combined with their high quality leather is noteworthy for sure.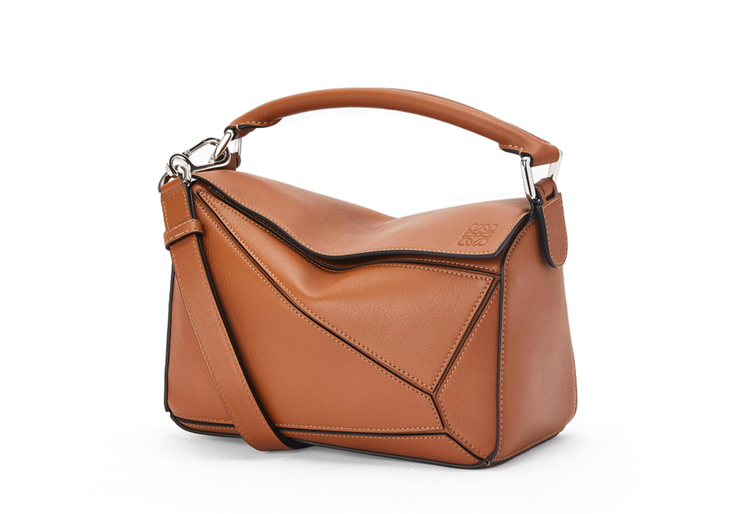 6. Hermes BIRKIN 30 TOGO LEATHER
Color: Gold
Just like Chanel classic flaps, the Hermes Birkin is another highly sought after handbag, with an even higher price tag. Birkins come in several colors and leathers, but below is a picture of their Gold color with gold hardware. This is a beautiful cognac shade that really compliments the Togo leather.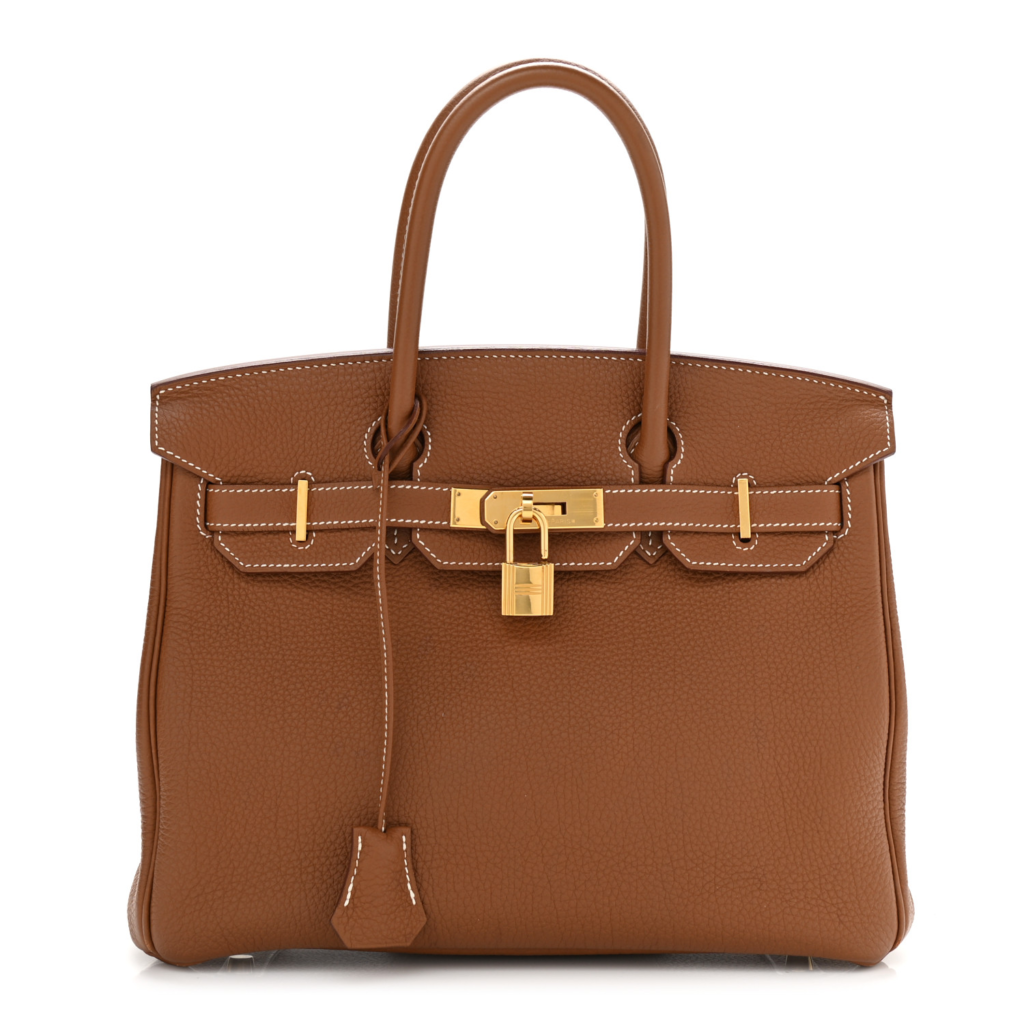 So, did these fashion houses do good? Let me know what you think!
Until next time…